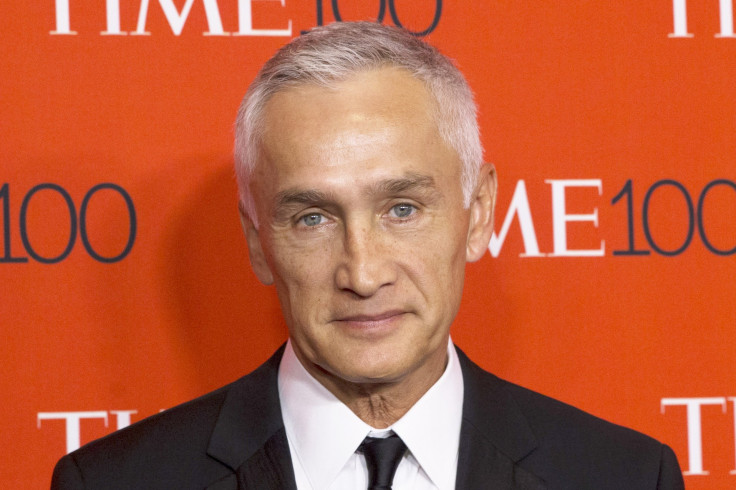 Jorge Ramos called for Mexican President Enrique Peña Nieto on Tuesday at the Time 100 Gala in an apostrophe to the President, who was not attending the event. Ramos was named one of the Time 100, individuals that the magazine deems the world's most influential. At the Gala Ramos delivered two parts of the toast, one part in English and another part in Spanish. It wasn't a translation, but two separate messages for two very different audiences. In English, Ramos announced a "toast to three groups of Rebels."
"The first [group of rebels] is very close to my heart. It's a group of Mexican journalist who have denounced corruption at the highest levels of the mexican government," in English.
He went on to contextualize the recent "white house" scandal, which exposed corruption and led to the firing of veteran journalist Carmen Aristegui and her team. The scandal revealed a pay-to-play scheme in which private contractors exchanged property and favorable mortgage terms in exchange for government contracts. The direct beneficiaries are allegedly Nieto's wife and a member of his administration. The true depths of the scheme are likely yet to be discovered, as the Nieto administration quickly blocked access to documents that would prove wrongdoing. For example, Nieto appointed an old friend to prosecute the case against his wife, and ensured that the mortgage contracts remained shielded from the public on privacy grounds.
"In any country with the rule of law, the President would have to resign. Guess what happened? The President didn't resign. And the journalists who denounced the corruption were fired," Ramos said, again in English. "If you don't mind I'm going to say a few words in Spanish so that they can listen over there."
Viewers might have anticipated a translation of the toast that Ramos had just given. But his message was different, an address to Nieto himself, defiantly calling for the President's resignation.
"Mr. Peña Nieto: buying houses from contractors, and then giving them millions in contracts is corruption. That's why so many of us want your resignation, and we're not going to shut up," Ramos said, in Spanish.
Who were the other rebels? Ramos cheered the Venezuelan opposition, and called on Venezuelan President Nicolás Maduro to free political prisoners. He also congratulated Dreamers persevering in the face of congressional impasse. He also spoke about being one of the few immigrants to appear on Time' cover, and the challenges that all immigrants face.
"It is very difficult to be an immigrant because you have to leave everything. [...] You leave your home, your family, your friends, your culture, your language, sometimes your soul. Sometimes, things go horribly wrong," he said, paying tribute to the 800 African migrants who died last week as they tried to cross the Mediterranean to Europe.
© 2023 Latin Times. All rights reserved. Do not reproduce without permission.