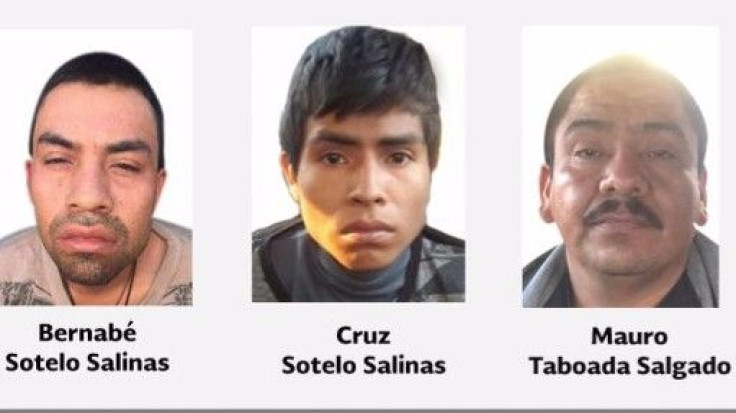 Mexican officials say they have arrested additional suspects in the the 2014 massacre that killed as many as 43 students at a teaching college in Iguala, Mexico. The trio were indicted for the death of César Mondragón, 22, was one of six people confirmed killed in relation to the case. Mexican authorities have declared the 43 students dead, saying that many of the bodies were completely burned and their ashes were thrown into a river. The arrests bring the total number of suspects detained in the case to 113, according to the AP.
"Mauro Taboada Salgado is one of those directly related in the homicide of Julio César Mondragõn, which occurred on Sept. 26, 2014, according to Gilberto López Astudillo, Who was a suspect ,"said National Security Commissioner Renato Sales Heredia, according to El Universal.
Human rights advocates and forensic scientists have made a compelling case that the official version of events is flawed. Families of the 43 disappeared students have lobbied foreign governments to pressure Mexico for more transparency in the case, as well as met multiple times with officials from the Enrique Peña Nieto administration.
Last week, representatives of the families met with Attorney General Arely Gómez. A lone survivor of the attack, Omar Garcia Velasquez, met with U.K. Labour Party leader Jeremy Corbin on Thursday. On Twitter, Garcia used the handle "Omar the 44th."
Read More: 10 Things To Understand The Ayotzinapa Students Conflict In Mexico
© 2023 Latin Times. All rights reserved. Do not reproduce without permission.