Cleveland Browns defensive tackle Malik McDowell was arrested on Monday, Jan. 17, on aggravated battery and public exposure charges after he reportedly assaulted a police officer, with McDowell being arrested completely naked by officers at the scene.
McDowell reportedly stripped himself naked in front of a school in Florida, causing police officers to confront him on the scene for this action. However, McDowell responded to the police presence by attacking and punching a deputy on site, according to ESPN.
The deputy said that he was punched "at full speed with [a] closed fist," and that he suffered from multiple injuries after the assault, including a swollen eye. Other police officers in the area de-escalated the situation by tasing McDowell, TMZ reported.
McDowell, who was still naked, was arrested and charged with aggravated battery, public exposure, and resisting arrest. Footage from the arrest showed that the football star was cuffed both on the wrists and on the ankles, aggravated by the police presence.
In a statement regarding the incident, a spokesperson for the Cleveland Browns said that they are currently still investigating the matter and finding out more about what happened from the incident.
"We are aware of the very concerning incident and arrest involving Malik McDowell and are in the process of gathering more information," the Browns said in a statement. "We understand the severity of this matter and our thoughts are for the well-being of all involved. We will have no further comment at this time."
McDowell has been previously sentenced to eleven months in jail in 2019 thanks to two incidents that happened in Michigan, one of which found him assaulting a police officer during a DUI stop, causing him to be tased multiple times.
The other incident involved him being found in possession of a stolen truck. After he was released from jail, the Cleveland Browns gave him a starting position as a defensive tackle in their team, earning 33 tackles and three sacks this season.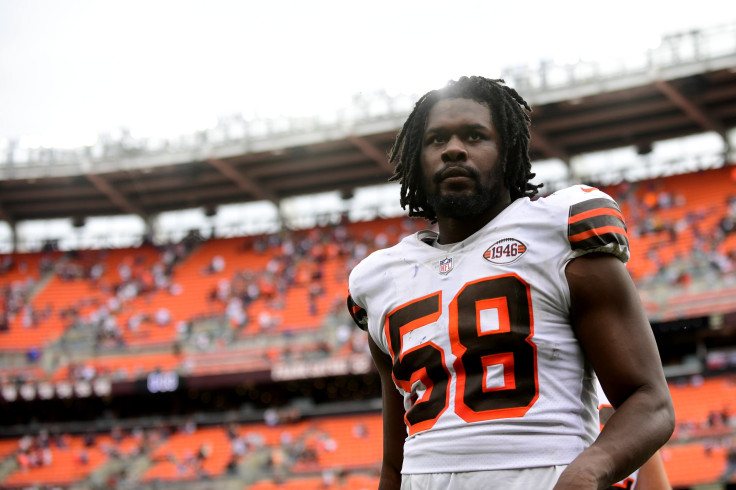 © 2023 Latin Times. All rights reserved. Do not reproduce without permission.