NFL player Antonio Brown has had a tumultuous couple of days, one that led to him being formally cut by the Tampa Bay Buccaneers.
Brown's time with the Bucs officially came to an end on Thursday, Jan. 7, after the team announced that the 33-year-old wide receiver had been released following his actions in their victory over the New York Jets in Week 17.
Not long after his release, Buccaneers coach Bruce Arians claimed that Brown did not alert the team that he was nursing an injury during the game. He added that Brown was upset at halftime about who was being targeted in the passing game.
However, Brown gave a different version of the whole thing on Wednesday, Jan. 5. He claims that he was set to undergo ankle surgery and accused the Bucs of covering up the whole thing and was being forced to play hurt.
"Because of my commitment to the game, I relented to pressure directly from my coach [Bruce Arians] to play injured," Brown said in a statement via his attorney Sean Burstyn. "Despite the pain, I suited up, the staff injected me with what I know was a powerful and sometimes dangerous painkiller that the NFLPA has warned against using, and I gave it all for my team."
Brown did not specify which of his ankles was injured. However, he said that he did play despite the injury until it was untenable.
The one-time Super Bowl champion reportedly underwent MRI on Monday where it was revealed that he had broken fragments in his ankle. It was allegedly read by two orthopedic surgeons at the Hospital for Special Surgery.
Regardless, the statement pointed out how Brown was ordered to get a second opinion with the Bucs but from a junior doctor at HSS, something he called a joke. This was despite the MRI already being read by two orthopedic surgeons, including Dr. Martin O'Malley.
Brown claims that Arians would not accept his claims of not being able to enter the game due to unbearable pain caused by the injury. And when he refused, he was told by Arians that "You're Done!"
"He then ordered me to get on the field. I said, 'Coach, I can't.' He didn't call for medical attention. Instead, he shouted at me, `YOU'RE DONE!' while he ran his finger across his throat. Coach was telling me that if I didn't play hurt, then I was done with the Bucs."
Brown added that he never faked an injury in his life. He added that Arians was lying on national TV about now knowing about his injury.
Regardless, Brown plans to play again next season once he recovers from surgery.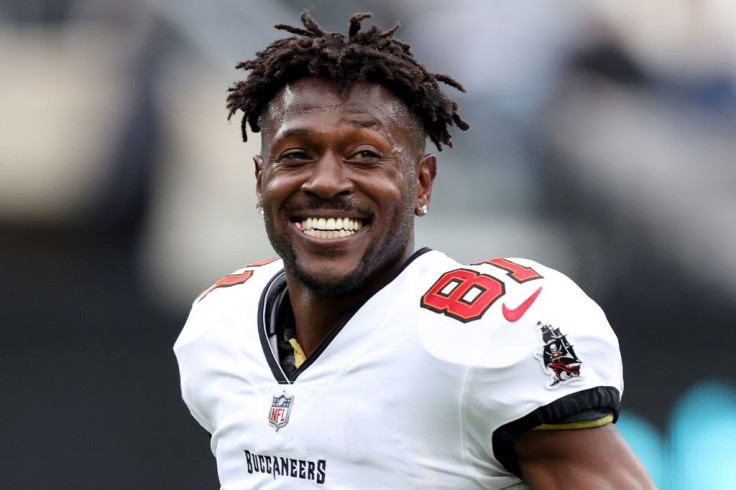 © 2023 Latin Times. All rights reserved. Do not reproduce without permission.