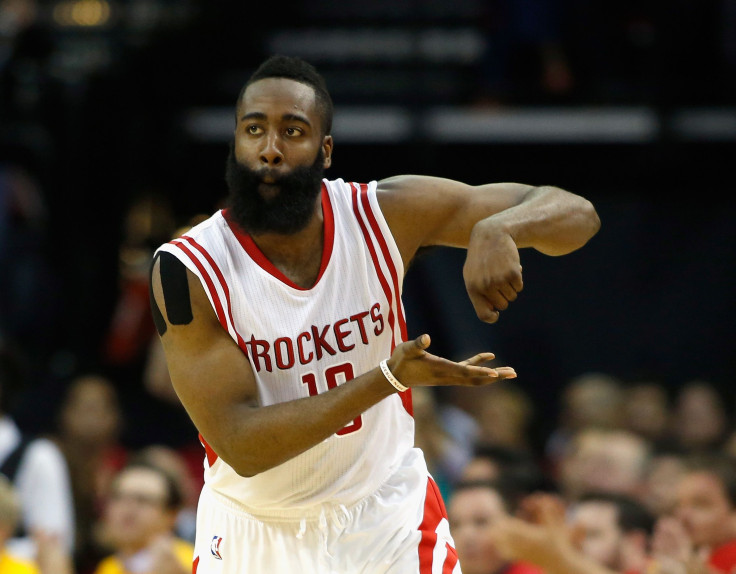 HOUSTON – James Harden had a triple-double and the Houston Rockets staved off elimination with a 124-103 victory in Game Five of their best-of-seven series against the Los Angeles Clippers.
"We live to fight another day," said Rockets center Dwight Howard. "We need to go out there and play with pride from now on, we can't quit. We have to believe that we can win."
After being humbled in Los Angeles in games three and four, The Rockets returned to Texas reinvigorated. After playing only one good half out of eight, the Rockets knew that it was only a matter of time before they played more like themselves.
Harden had 26 points, 11 rebounds and 10 assists to lead the Rockets who had their backs against the wall for the first time in the playoffs.
Howard helped tremendously with his best game of the series so far finishing with 20 points, 15 rebounds and two blocks.
"I was just happy to be on the floor," added Howard. "Last game mentally I wasn't where I needed to be. I'm happy we won the game."
Trevor Ariza had 22 points and three steals and Jason Terry chipped in 11 as well.
Houston had not lost three consecutive games all season and made sure that it didn't happen for the first time. The Rockets bench had their best game of the series outscoring the Clippers 36-24.
Corey Brewer had 15 points and Terrence Jones scored 12 off the bench as the Rockets had seven players in double-figures.
The Clippers return home for game six on Thursday in what will most certainly be a "must-win" close out game on their own floor.
Blake Griffin and Chris Paul appeared to be the only two players to make the trip to Houston as they scored 30 and 22, respectively.
Seldom used sub, Spencer Hawes, had his best game of the series, scoring 11 off the bench.
DeAndre Jordan had 13 points and 11 rebounds shooting 7-for-16 from the charity stripe. No other players scored in double-figures for Los Angeles.
The Rockets went on a 20-2 run in the second and third quarters extending their lead to 22 points and were able to coast to victory down the stretch.
For the most part, neither team implemented the "Hack-A-Shaq" strategy during the course of the game. With the Rockets offense stalling midway through the third quarter and the Clippers on a run, Houston head coach Kevin McHale, started intentionally fouling Jordan.
Game Notes:
Only eight teams have ever come back from 3-1 to win a best-of-seven series. Ironically, 20 years ago, the Houston Rockets came back from a 3-1 deficit to defeat the Phoenix Suns.
Please refresh this page for more updates, stats and player reactions…
© 2023 Latin Times. All rights reserved. Do not reproduce without permission.