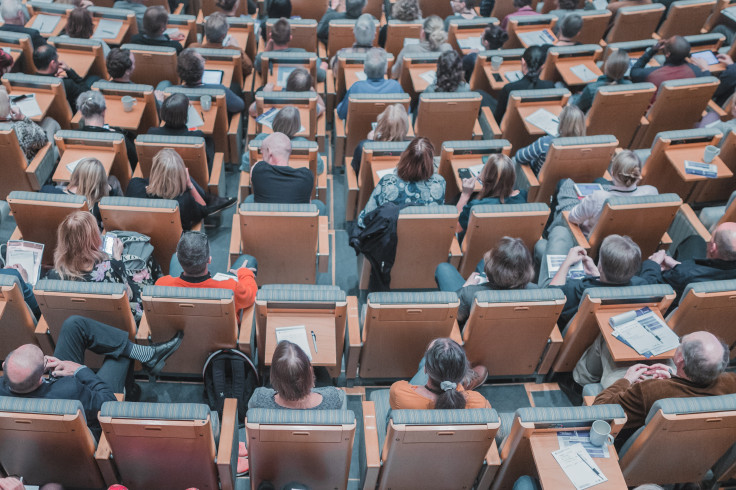 A new study by the National Student Clearinghouse Research Center revealed that Latino enrollment is up this year and is outpacing the national enrollment average.
The data shows that undergraduate enrollment for the fall 2023 semester saw a 2.1 percent increase compared to enrollment rates in the previous year. But during the same time, Latino undergraduate enrollment increased by 4.2 percent, twice the national figure.
College enrollment is still recovering from a slump catalyzed by the COVID-19 pandemic, considering that during 2020 there was a 2.5 percent decrease in enrollment for all secondary education institutions. However, some schools were hit harder than others. For example, public two-year colleges saw a 10.1 percent decline in enrollment in the fall 2020 semester. Factors such as virtual learning and financial aid contributed to the decrease in enrollment during the COVID-19 pandemic.
Analyzing post-pandemic college enrollment, figures from between the fall 2021 semester and the fall 2023 semester showed a 1.2 percent increase in undergraduate enrollment. During that time, enrollment rates among Latino students increased by 5.2 percent.
Latinos are also outpacing other students in enrollment in graduate schools and programs. During the fall 2023 semester, there was a 3 percent increase in enrollment to graduate programs among Hispanic students, while the average enrollment only moved up 0.7 percent.
And between the fall 2021 semester and the fall 2023 semester there was a 3.4 percent increase in graduate enrollment among Latino students, while the average enrollment declined by 0.2 percent.
Despite the increase in enrollment among Hispanic students, there is still a large gap between Latino and White students in regard to graduation rates. According to a report from Excelencia in Education, a Latino-founded and led non-profit organization that promotes Latino education, 48 percent of white adults hold a college degree. In comparison, only 28 percent of Latino adults have a degree.
To close the graduation gap, Latinos would have to earn 6.2 million college degrees by 2030.
Excelencia in Education recommended the institution of bridge programs for Latino students that would help them transition from associate programs to bachelor's programs without having to reapply. These programs would also provide educational seminars for families and mentorship programs for first-generation students.
According to Excelencia in Education, some of the schools with the highest Latino enrollment rates included Miami Dade College, Florida International University, the University of Texas Rio Grande Valley, Lone Star College and NUC University.
The National Student Clearinghouse Research Center is a nonprofit research organization focusing on improving education access by partnering with states, school districts and educational organizations. Its goal is to provide data that enables better educational decisions.
© 2023 Latin Times. All rights reserved. Do not reproduce without permission.