Colombia's President Ivan Duque has announced that the coronavirus lockdown will be extended till July 15 as the Andean country has already reported more than 73,500 cases of coronavirus and 2,404 deaths. The lockdown has been extended again to curb the numbers from getting higher.
Colombia had declared a country-wide quarantine back in March given the fast-spreading coronavirus pandemic. Initially, the restrictions, which have been already relaxed to an extent, were to be lifted entirely on July 1.
Just last month, local mayors had been given the allowance by the government to reopen businesses such as hairdressers, barbers, museums, and libraries. Restaurants were also opening, although they have only been allowed to serve takeaway meals.
But now, under the extended lockdown, Colombia will continue to follow the "current conditions of obligatory isolation, where we are returning to productivity and moving towards the re-opening of businesses" till July 15, as shared by Duque in a nightly broadcast.
He also shared that in the municipalities that have not reported any case of coronavirus infections, additional sectors will be opened with the aid of pilot programs.
"We will start to pilot the reopening of restaurants and attending religious worship," he said.
Colombia is Latin America's fourth-largest economy and has been suffering from the slump in its financial status given the restrictions put in place because of the pandemic. It is expected that the economy will contract by 5.5% in 2020.
While the government has suspended its fiscal deficit limits for 2020 and 2021 and also issued billions in bonds to address the rising unemployment rates, the poor residents of the nation are facing the brunt of the crisis.
Authorities in Colombia's capital, Bogota, have busy evicting residents from homes which they say have been unlawfully constructed. Hundreds of residents are not just facing a dire financial crisis but also forced to leave their homes amidst the lockdown.
"In the middle of a pandemic the authorities are breaking all protocols without a care for how it affects us," shared one of the residents. "They've got us stigmatized, segregated, and forgotten."
"On top of all the hardships that people in Ciudad Bolívar have to face," said Sergio Guzmán, director of Colombia Risk Analysis. "They can now add police brutality and a lack of a safety net during a pandemic."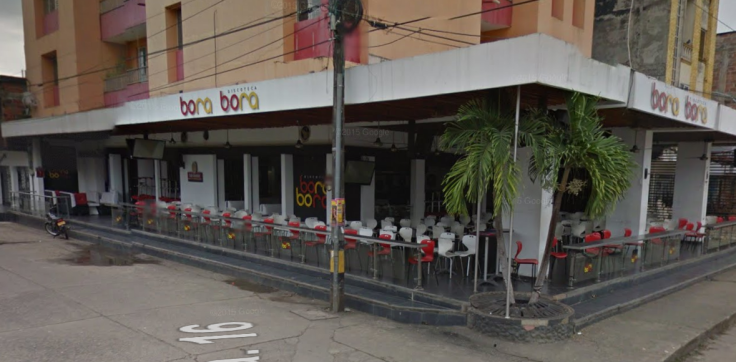 © 2023 Latin Times. All rights reserved. Do not reproduce without permission.