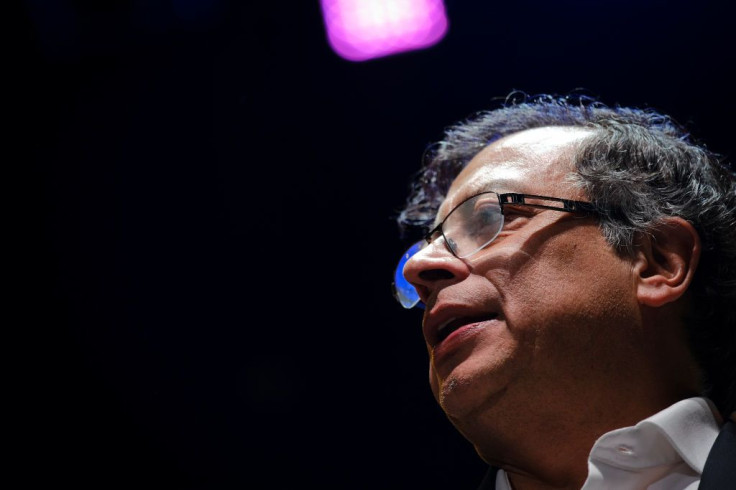 A ceasefire will come into effect on Thursday in Colombia after almost 10 months of negotiations between the Gustavo Petro administration and the country's largest remaining rebel group, the National Liberation Army (ELN).
When Petro became the president almost a year ago, he promised to bring "total peace" to the South American nation. He had plans to negotiate directly with the armed groups that have been behind many violent cases across the country for decades, reported Al Jazeera.
But Petro has faced several setbacks along the way. Many peace deals with armed groups have fallen apart, and this year itself the country has witnessed more than 56 massacres.
If the ceasefire, which has been planned for 180 days, holds, it will be the first major win for the Colombian president's peace plans.
Francisco Daza, coordinator of the peace, post-conflict and post-war research program at the Peace and Reconciliation Foundation, said, "It is a victory in the peace process."
He added, "It is a rare win amidst a series of setbacks."
The ELN announced on Monday that on Aug. 3, the "Ceasefire Agreement will enter into force."
According to Al Jazeera, the group would stop "offensive operations" in the regions under its control when the ceasefire comes into effect. The areas include Choco, Arauca, Antioquia as well as parts of Norte de Santander.
In another tweet, the ELN stressed on "Bilateral, National and Temporary Ceasefire Orders." It further read, "The Central Command of the ELN orders the start of the Ceasefire on Aug. 3."
Along with Petro, a delegation of negotiators and ELN commanders are expected to attend a ceremony in Bogota on Thursday.
Representatives from the United Nations and Catholic churches in affected areas will be involved in the monitoring and enforcement of the ceasefire.
However, not everyone is optimistic. Choco resident, Marlon Bebedo, who works at the Human Rights Network of the Pacific, is doubtful about the success of the ceasefire. Without similar peace agreements with other armed groups, people staying in Choco and other areas remain "hopeful but skeptical," Bebedo said.
As of now, Colombia's government has expressed hope that negotiations toward a permanent peace treaty with the ELN will be successful.
© 2023 Latin Times. All rights reserved. Do not reproduce without permission.