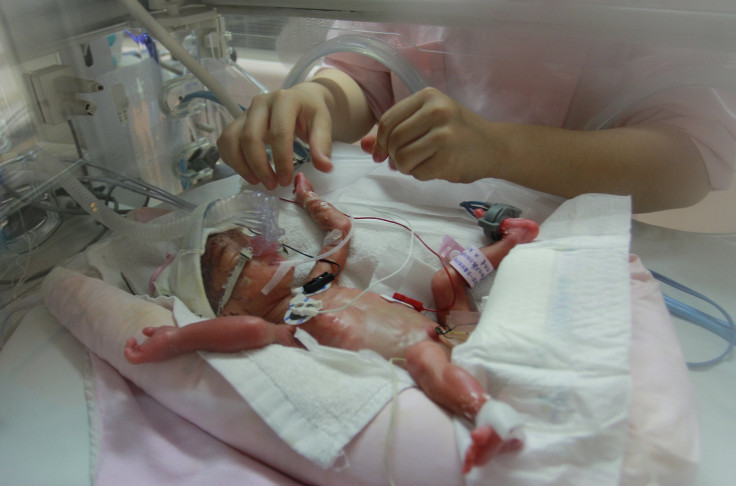 A premature baby girl born in Colombia was declared dead by the doctor that delivered her. Ten hours later, the child was found alive in the hospital's morgue. At only 27 weeks pregnant the baby's mother, Jenny Hurtado was rushed to Saint Francis Hospital in Quibdo last Wednesday. At 3:20 in the morning doctors performed a C-section but when the child was delivered they saw no signs of life. The presumably dead baby was taken to the morgue and paced inside a box where staff waited for the child's father to claim the remains.
Later in the afternoon when the baby's father arrived at the morgue he and the morgue staff heard a faint cry coming from the box. A few moments later the baby opened her eyes and began to cry. The child was rushed to Santa Teresita del Nino Jesus clinic in the Bogota capital. The baby is undergoing observation and treatment in the hospital's intensive care unit. The baby was born with under developed lungs, which was one factor that led to doctors declaring her dead.
The baby's aunt is currently watching over her at Santa Teresita, her mother remains in Quibdo where she is recovering from her C-section. According to the Daily News, specialist doctor Javier Zagarra said that the mistaken declaration of death could have been the result of a faint heartbeat at birth. "In some cases the heart movements are not perceptible even though the newborn is alive, they can be declared dead," Zagarra said. When they wrap the baby in a sheet, upon receiving warmth, the baby can then revitalize." The baby was named Milagros, which is Spanish for miracles.
More From Latin Times
Diane Disney Miller Dies: Daughter Of Walt Disney Dead At 79
Cyclone Cleopatra Drowns Entire Brazilian Family In Italy; Watch Video Of 'Apocalyptic' Flooding
© 2023 Latin Times. All rights reserved. Do not reproduce without permission.