A nationwide protest in 2021 concerning an unpopular tax reform was allegedly handled in a different way by Colombian Police according to Amnesty International.
In their report, authorities allegedly sexually harassed, tortured and forced nudity to target women and LGBTQ+ people at the time as cops tried to crack down on the nationwide protest done that year.
"Gender-based violence, and particularly sexual violence, have a painful history in the context of the Colombian armed conflict – a history that authorities have yet to overcome. We received hundreds of reports of gender-based violence during the National Strike in 2021 detailing psychological violence, discrimination, threats, touching, sexual harassment, forced nudity, torture and sexual violence. Having documented 28 of these incidents in depth, it's clear that gender-based violence was a tool of repression that the National Police used to punish those who dared to speak out and protest," Agnès Callamard, Secretary General at Amnesty International stated
The report also detailed the areas where the incident occurred. The list includes the cities of Cali and Palmira (Valle de Cauca), Popayán (Cauca), Soledad (Atlántico), Tunja (Boyacá), Manizales (Caldas) and Bogotá.
Women protesters were broadly targeted. Among those who survived were Afro-descendant and Indigenous women, human rights defenders, journalists, healthcare workers and mothers.
At the time, it was the unpopular tax reform that was singled out as the catalyst of the protest. Although this would later on be withdrawn, the protests continued on for months.
The protesters were angered by the use of live rounds for dispersal. Aside from this, some were beaten up and others victimized by the indiscriminate use of rubber bullets and tear gas.
In some cases there were women who were separated from male protesters. They would be taken to dark buildings far from police centers after which they would be raped by groups of policemen, according to Temblores (via the Guardian).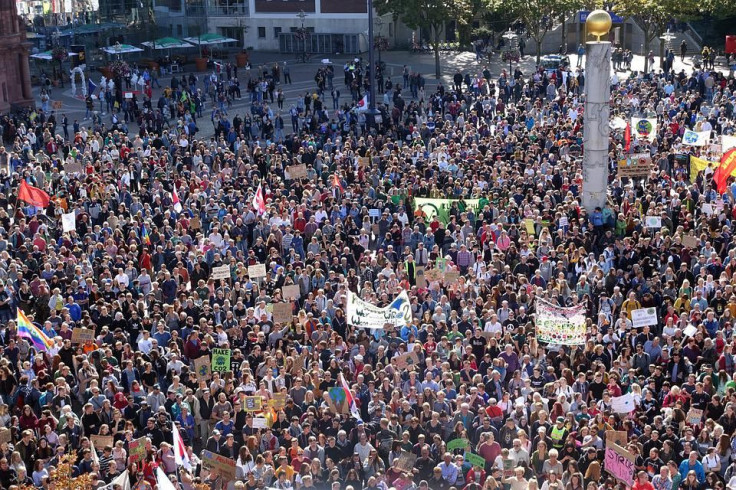 © 2023 Latin Times. All rights reserved. Do not reproduce without permission.