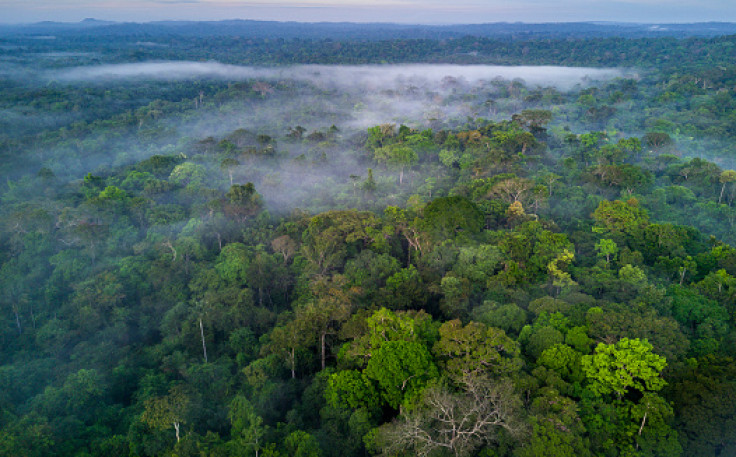 Military-trained search dog Wilson became a national hero in Colombia when he helped in finding four Indigenous kids. They had survived a plane crash and were lost in the Amazon forest for 40 days.
Earlier this month, pawprints from the Belgian Shepherd, who has powerful snout, led trackers to the children. But the dog went missing during the search. Now, he himself is the target of a sophisticated rescue operation that started soon after the four children where flown on a helicopter to Bogota, reported ABC News.
The Colombian military said that 70 soldiers are in the dense forest around the crash site looking for its dog.
Commanders have promised not to leave the area until soldiers find the heroic dog.
The official Twitter account of Colombian Army said that they are searching for their "canine Commando Wilson, who, fulfilling the mission of finding the children in the jungle, moved away from the troop and got lost."
It's been a month since the two-year-old dog got lost in the rainforest. It's hard to know if he is still alive. But Wilson's rescue would lift the spirits of many Colombians.
Sergeant Luis Fernando Seña, the commander of the canine school where Wilson was trained for 14 months in Bogota, said that for them, it was an honor that their "canine helped to find those children."
He shared that it would be "great news for the country, and for our children if he can be found."
It was in February that Wilson graduated from the canine academy. He was then taken to the Tolemaida air force base. There he joined Colombia's special forces. Wilson and four more search dogs were taken to the rainforest in May. Their mission was to find the single engine Cessna plane that had crashed into the rainforest. It had carried the four children and three adults, who were later found dead.
After the plane was found, the search party realized that the kids could still be alive. Wilson's handler then gave him some clothes to sniff so that he could track down the children.
On May 18, the dog got separated form the search party. He had sped off into the forest following a scent. Ten days later, the army found footprints of the kids next to his pawprints. That helped the military to get closer to the area where the kids were found on June 9.
Lesly, the 13-year-old survivor, made a drawing. It showed Wilson between trees and a river, as per The Guardian.
The second drawing, signed by her sibling Soleiny, 9, showed the dog next to a big flower, the Colombian flag and the sun.
Wilson's comrades said that the dog is highly trained, but ultimately he will have to rely on his instincts to survive.
© 2023 Latin Times. All rights reserved. Do not reproduce without permission.