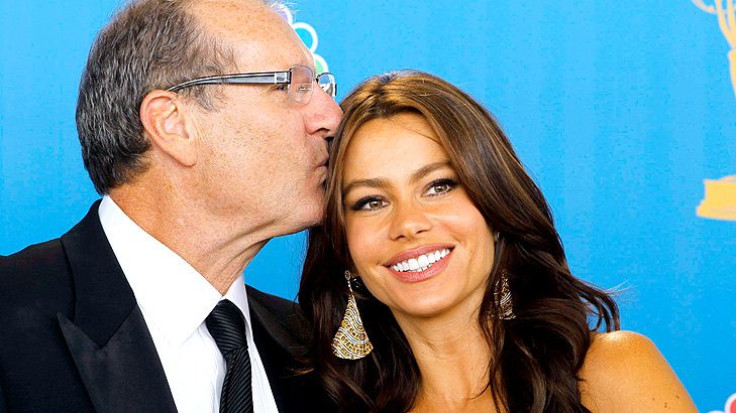 Call it the "Sofia Vergara effect" but a new poll from Miss Travel has concluded that Colombian women are the sexiest in the world.
Miss Travel, a website that pairs wealthy men with attractive women who want to tour the world, surveyed several thousand American men to rate the nationalities they found to be the sexiest in the world. The majority of the 13,000 men voted that Colombian women were the sexiest.
RELATED: Mila Kunis Named FHM's 'Sexiest Woman In The World 2013:' How Did She Make Number One?
But that's not the only Latin American country to top the list. The men ranked Brazilian and Spanish women as sexy too!
As for the women survey, they voted British men to be the sexiest with Puerto Rican, Brazilian and Spanish men making the cut as well.
Wondering what mattered the most to both genders? Men (34 percent of them) said "body type" was the most important determining factor, while 47 percent of women said the "accent" was important to them. Both men and women stated that physical appearance was the third most important quality that determines attractiveness.
RELATED: Maxim Hot 100: Hottest Supermodel On Earth, Cyrus And More
"Considering Americans didn't top either list, one could deduce that the melting pot doesn't provide enough variety as we crave," Brandon Wade, founder and CEO of MissTravel.com, said to ABC. "It's like eating bread all your life, and then one day someone slips you a piece of cake, and then you discover a whole new world of baked goods that you didn't even know existed."
Check out the ranking below for Women:
1. Colombian
2. Brazilian
3. American
4. Spanish
5. Russian
6. Dutch
7. French
8. Bulgarian
9. Swedish
10. Italian
Check out the ranking below for Men:
1. British
2. Irish
3. Brazilian
4. Swedish
5. American
6. Spanish
7. Scottish
8. French
9. Greek
10. Puerto Rican
© 2023 Latin Times. All rights reserved. Do not reproduce without permission.