Authorities have revealed the identity of the suspect who was arrested Monday after he went on a shooting rampage at a Colorado supermarket and killed 10 people including a police officer. The identities of the victims were also released after their families were notified.
The suspect has been identified as 21-year-old Ahmad Al Aliwi Alissa. He lived with his family in Arvada, a nearby suburb. A court document proved that he was also involved in a misdemeanor case in the past.
Alissa was the handcuffed shirtless man who was seen being escorted out by police from the King Soopers grocery store in Boulder, Monday after they put an end to his bloodshed that claimed 10 innocent lives.
One of the 10 victims, 51-year-old Officer Eric Talley, was among the first officers who responded to the scene.
The authorities identified the nine additional victims after their families were notified Tuesday. The victims were Jody Waters (65), Lynn Murray (62), Denny Stong (20), Neven Stanisic (23), Rikki Olds (25), Tralona Bartkowiak (49), Suzanne Fountain (59), Teri Leiker (51), and Kevin Mahoney (61).
Authorities believe that Alissa was the only person behind the attack and that there is no additional threat to the community.
"(King Soopers) employees observed the suspect shoot an elderly man in the parking lot," the suspect's arrest affidavit says. "The suspect then walked up to the elderly man, stood over him, and shot him multiple additional times."
A search warrant was issued to Alissa's Arvada home, Monday night to investigate the motive behind the attack.
Boulder Police officers spent hours inside his house on Tuesday. A woman who was seen exiting the house as officials approached was stopped and questioned.
During the questioning, the woman told the officers that she had seen Alissa "playing with a gun she thought looked like a 'machine gun'" two days before the shooting. She said that she was unaware of his involvement in the shooting, the arrest affidavit stated.
Neighbors and journalists gathered around the house looking for information about the shooter.
"To find out the shooter lives only a block away from me? Good Lord," a neighbor told KDVR.
The arrest affidavit provided details on the weapon used in Monday's attack, but not a motive.
Alissa was armed with Ruger AR-556 semiautomatic pistol and an AR-15 style rifle, the affidavit stated.
The suspect was already known to the FBI as he was convicted in 2018 and pleaded guilty to third-degree assault and a misdemeanor for assaulting another student in a classroom when he was a senior at Arvada West High School. His classmates described him as having a fierce temper that would trigger in response to slights.
"No witnesses could see or hear any reason for (Alissa) to hit (the victim," the court document stated. "(Alissa) said (the victim) had made fun of him and called him racial names weeks earlier."
Alissa was sentenced to probation and 48 hours of community service.
Speaking to the Daily Beast, Alissa's brother, Ali Aliwi described him as paranoid, mentally ill, and antisocial.
He said the shooting was "not at all a political statement, it's mental illness."
"The guy used to get bullied a lot in high school. He was like an outgoing kid, but after he went to high school and got bullied a lot, he started becoming anti-social," the brother said.
According to court records, Alissa was born in Syria. However, he "lived most of his life in the United States," the Boulder County district attorney, Michael Dougherty said in the press conference.
He was a wrestler in high school and his Facebook page listed kickboxing and wrestling among his interests. His Facebook page was taken down within an hour after authorities released his identity.
"We have removed accounts for the identified suspect from Facebook and Instagram," Facebook said in a written statement. "We will remove any additional accounts belonging to the suspect or accounts created by others in his name if we find on them our services."
Alissa has not yet answered the investigators' questions regarding his motive. However, he had requested to speak to his mother.
"Why did this happen?" said Dougherty, the district attorney. "We don't have the answer to that yet."
Alissa is charged with 10 counts of first-degree murder and one charge of attempted murder, according to his arrest warrant.
He will make his first court appearance on Thursday, according to Colorado Judicial Branch records.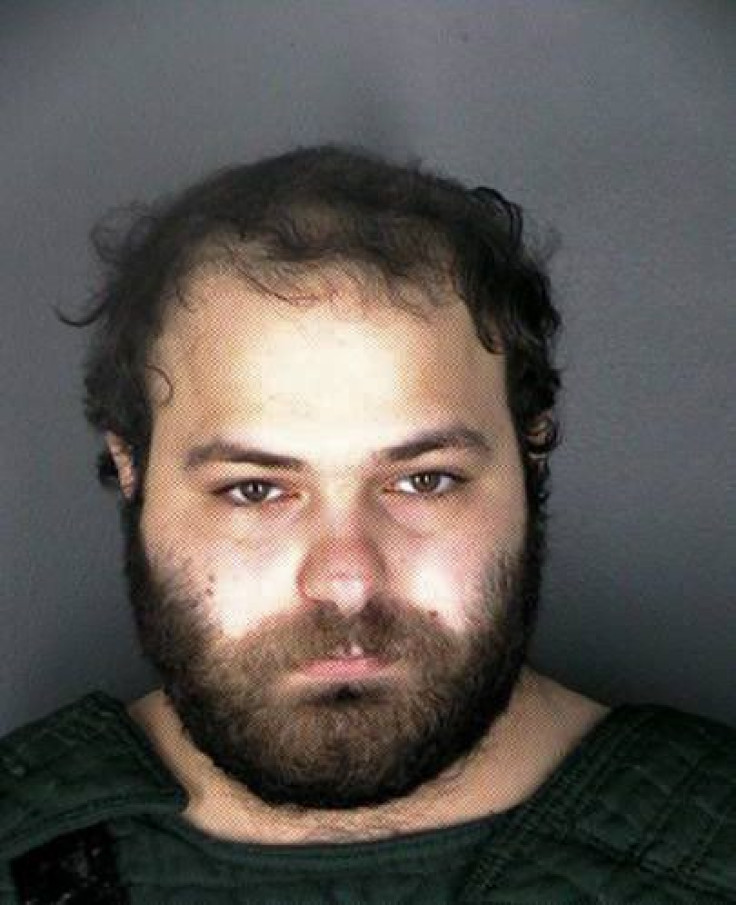 © 2023 Latin Times. All rights reserved. Do not reproduce without permission.