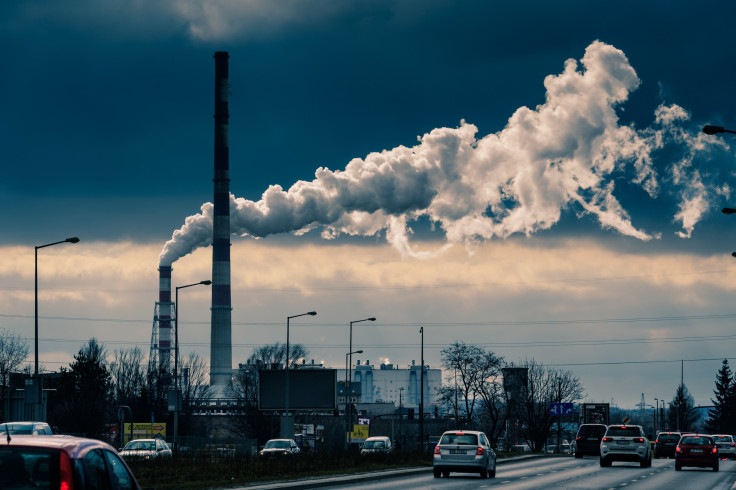 Amid the climate crisis, communities in different parts of the world emitted more carbon dioxide in 2022 than in any other year on records that go back to 1900.
It is a result of air travel rebounding from the coronavirus pandemic and more cities using coal as a low-cost source of power, reported the Associated Press.
Earlier this month, the International Energy Agency (IEA) reported that emissions of carbon dioxide that were caused by energy production grew 0.9% last year. It reached 36.8 gigatons in 2022. According to NASA, the mass of one gigaton is equivalent to approximately 10,000 aircraft carriers that are fully loaded.
Carbon dioxide is a climate-warming gas that is released when fossil fuels like coal, oil or natural gas are burned to power planes, cars, factories and homes. When the gas enters the atmosphere, it traps heat and contributes to the climate's warming.
Last year's carbon dioxide emissions were intensified by extreme weather events. The amount of water available for hydropower was reduced by droughts. So, it increased the need to burn fossil fuels. Heat waves also increased the demand for electricity.
Climate scientists described the report as disconcerting. They warned that energy users need to cut emissions dramatically to slow the dire consequences of global warming, as per NBC News.
Rob Jackson, a professor of earth system science at Stanford University and chairman of the Global Carbon Project, an international group, said that any "emissions growth, even 1%, is a failure."
He stressed that we can't afford growth or stasis. He noted that any year with higher coal emissions is a bad year for people's "health and for the Earth."
Last year, carbon dioxide emissions from coal grew 1.6%, as many communities, mostly in Asia, switched from natural gas to coal. This was done to avoid high natural gas prices that got worsened by Russia's invasion of Ukraine in 2022, said the IEA.
According to data from IEA, global emissions have increased in most years since 1900 and have accelerated over time. There was an exception, and that was the pandemic year of 2020. At the time, travel came to a standstill.
John Sterman, director of the Massachusetts Institute of Technology Sloan Sustainability Initiative, noted that emissions continue to grow at worrisome levels. Still, a reversal that would help achieve the climate goals that countries have committed to remains possible.
He said that countries must improve energy efficiency, subsidize renewables, electrify industry and transportation. They should also set a high price for carbon emissions, plant trees, rid the system of coal and reduce deforestation.
© 2023 Latin Times. All rights reserved. Do not reproduce without permission.