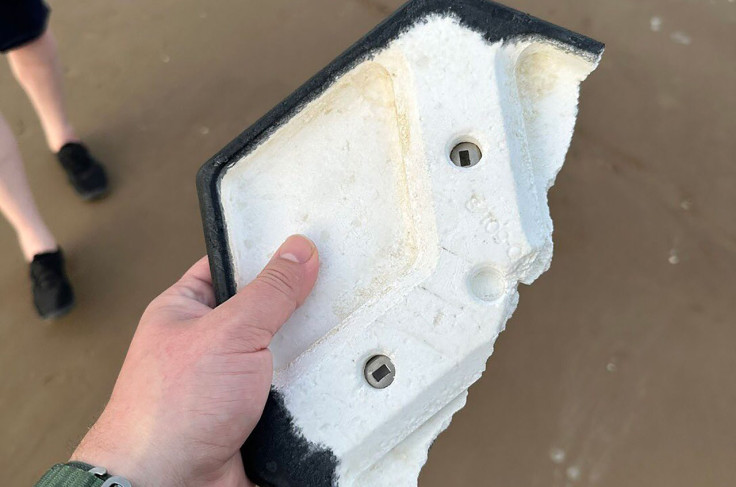 The blast from last week's liftoff out of Boca Chica Starbase is having the Federal Aviation Administration investigating the explosion over the Gulf of Mexico of SpaceX's uncrewed Starship-Super Heavy.
Not only is there a federal investigation, but the explosion also caused small chunks of heat-resistant aggregate concrete hurtling in all directions of nearby cities and towns.
Days after the initial launch and explosion, local residents are finding debris all along Boca Chica beach.
The debris of large blocks made of concrete and metals has local residents in a mixed of emotions.
Local resident Tony Rodriguez who stumbled upon a large chunk of debris says it is both astounding and terrifying.
"SpaceX is doing its job," Rodriguez said. "But knowing that it landed so close to our town is absolutely terrifying."
Another local resident feels that the explosion is brining attention towards cities near Boca Chica beach.
"It is all over social media, all over the news," local business owner Eduard Chapa said. "When people think of SpaceX, they think of Brownsville, the Valley, the Hispanics. When I found out that the location for SpaceX was going to be here nearby, I was excited, because it meant that we [Hispanics] were going to finally be put on the map. Yeah, the debris is bad, but think of all the attention we are getting, people want to talk to us."
Another resident thinks otherwise.
"SpaceX is dangerous," a Facebook post by Hispanic resident Anayanse Garza said. "There were damages to surrounding residents and businesses because of the quake as well as the debris. It seems like no accountability, oversight or due diligence has been maintained on behalf of regulatory "authorities" for the billionaire who continues to use Boca Chica Beach and the RGV as his experimental playground."
SpaceX founder and CEO Elon Musk tweeted the day following the launch, "3 months ago, we started building a massive water-cooled, steel plate to go under the launch mount. Wasn't ready in time & we wrongly thought, based on static fire data, that Fondag would make it through 1 launch. Looks like we can be ready to launch again in 1 to 2 months."
Joe Barnett, U.S. Fish and Wildlife Service deputy refuge manager for the Lower Rio Grande Valley National Wildlife Refuge, the Boca Chica portion of which starts about a mile south of the launch site, said none of the debris landed on refuge property, but that he believes SpaceX intends to retrieve the larger pieces, saying the company has always been "pretty good" about recovering debris created by past anomalies explosions.
As Musk tweeted, "looks like we can be ready to launch again in 1 to 2 months," something Chapa is looking forward to.
"We should feel humbled that all of this is happening here in the lower region," Chapa said. "Yes, mistakes happen, yes it exploded, but the attention is insane, it is making us [Hispanics] look important because we live near it [SpaceX location]. Let's see what happens next."
© 2023 Latin Times. All rights reserved. Do not reproduce without permission.