As the U.S. nears the end of its third month of lockdown, Americans are, understandably, itching to return to their normal lives and the governors of the respective cities think so, too.
Restrictions are being lifted, people are allowed to gather (although in a smaller capacity), New York City, the worst-hit area in America, is even planning to open its beaches. But the situation concerning the coronavirus outbreak is still uncertain- it is not over and there is no set method to know by when we can expect it to end.
While it is true that extensive measures like the rigorous application of social distancing and quarantining have indeed flattened the curve of the outbreak- the number of cases has trickled down, giving hard-hit places like New York, etc the hope that the worst is over.
But is it? There is also the major impact the lockdown has had on the economy as well as the mental health of millions and thus lifting the lockdown will bring both some much-needed relief. But can it be done while ensuring that it doesn't lead to another spike in the number of coronavirus cases?
Many experts have cited that contact tracing can be used as a reliable method to rein in the spread of the virus. In contact tracing, people who have been in contact with a coronavirus-infected person is tracked down and is asked to quarantine for 14 days. But other experts don't find the method plausible, like leading epidemiologist, Michael Osterholm, director of the Center for Infectious Disease Research and Policy at the University of Minnesota.
According to Osterholm, the graph of the pandemic is forever changing- it had started out slow and then, rapidly spread. There is no certainty about how it will behave once the lockdown is lifted. In such a scenario, Osterholm does not find contact-tracing to be a plausible measure.
"Contact tracing has been largely a groupthink concept. Nobody's really looked at whether it makes any difference. We know that there are countries in Asia that if you test positive, you are automatically sent to an isolation center for 14 days. Would that work in the United States?" he said, adding that contact tracing is not realistic in America.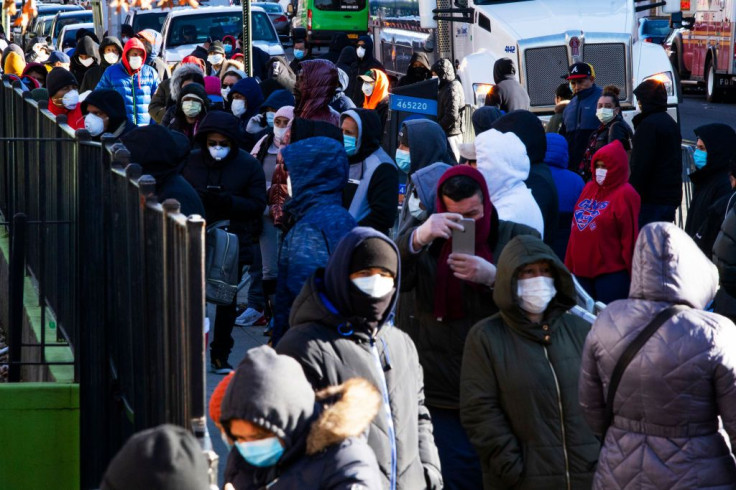 © 2023 Latin Times. All rights reserved. Do not reproduce without permission.