Former White House physician and now congressman Rep. Ronny Jackson (R-Texas) tweeted Saturday about US President Joe Biden: "He's completely LOST it." He went to the extent of commenting that the POTUS would resign before completing his full term. Last month, Jackson demanded that Biden take a cognitive test as he was doubtful if Biden was fit to perform his official duties.
After Biden's dismal performance at the CNN town hall last week, the Texas Rep. took to Twitter and shared a video clip of Biden speaking to reporters.
Conservatives took to social media and slammed the president. "Are there people in the Republican Party who think we're sucking the blood out of kids?" Biden said in response to a reporter asking him if there are any Democrats who want to defund the police. Republicans condemned him and many social media users also expressed befuddlement.
This comes close on the heels of the town hall where he made a similar comment of "sucking the blood of children" adding the country needs to "get beyond" such QAnon conspiracy theories, confusing the audience. This apart, he also made false claims about the efficacy of Covid vaccines, talked about helping children "find out whether there's a man on the moon or whether those aliens are here or not."
Speaking to Sean Hannity of Fox News Jackson said: "I think he's either going to resign — they're going to convince him to resign from office at some point in the near future for medical issues — or they're going to have to use the 25th Amendment to get rid of this man."
Jackson who served as a personal physician of the then Presidents Barack Obama and Donald Trump criticized some of Biden's responses as "completely incomprehensible."
Hannity told the former White House physician that Trump went through the cognitive test and scored 30 out of 30 though it is a difficult test. But, he was doubtful whether Biden would perform well in the test.
Earlier in June, Jackson and many other Republican House members gathered signatures for a letter asking Biden to take a cognitive test to prove if he was mentally fit. He added that Americans deserved full transparency.
To give a backgrounder of Jackson, he was nominated by Trump for the post of secretary of Veterans Affairs in late March 2018. However, he was accused by the White House medical staff of inappropriate conduct. The offence dates back to the 2014 presidential visit to Manila.
The Department of Defence Office of Inspector General investigating his conduct, found that Jackson "made sexual and denigrating statements about one of his female medical subordinates to another of his subordinates." He allegedly said that his female subordinate had 'great t**s' and 'a nice a**'.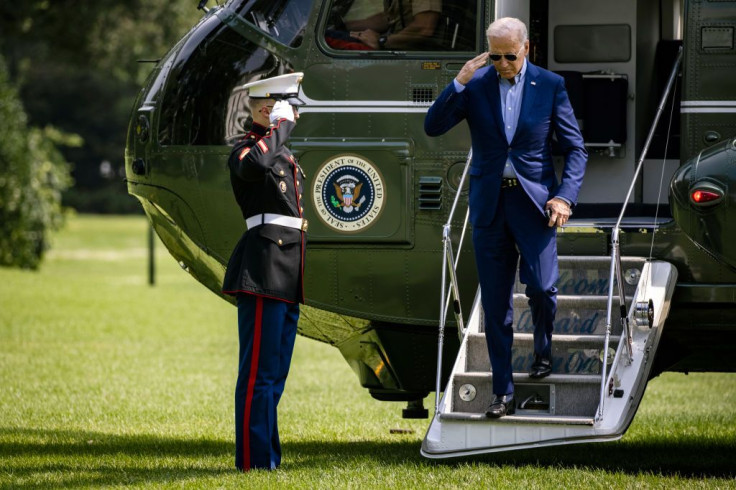 © 2023 Latin Times. All rights reserved. Do not reproduce without permission.