A former cop, who reportedly forced oral sex on two suspects in his custody at a Texas police station including a 17-year-old boy, may face up to 30 years in federal prison, a judge ruled on Tuesday, July 20.
Matthew Lee Sepulveda, 26, a former local police officer, has been accused of escorting suspects from a jail cell to an office located in the same building and forcefully performing oral sex on them while asking questions that were sexual nature in two separate incidents. One of the victims was only 17 years old at the time of the abuse, according to New York Daily News.
The assault incidents reportedly happened between April 17 to July 2, 2019, while Sepulveda was serving as a law enforcement officer for the Progreso Police Department, about 20 miles southeast of McAllen, near the border with Mexico.
The 17-year-old victim was reportedly taken into custody after he was unable to contact his parents following a traffic stop. The victim alleged that after he was arrested, Sepulveda took him from his jail cell to an office room located within the police department, and asked him a handful of questions that were sexual nature, before forcefully performing oral sex on him, according to the United States Department of Justice.
The second victim described a similar experience from Sepulveda. The victim stated that he did not try to escape during the assault because he was scared of the consequences that he would have to face since Sepulveda was a police officer. Sepulveda's DNA was reportedly found as evidence on the victim's underwear, authorities said.
"The vast majority of law enforcement officers in the United States are deeply committed to fulfilling their oath to serve and protect our community," Christopher Combs, FBI Special Agent in Charge said.
"Sepulveda betrayed this oath by preying on his victims, exploiting his authority to serve his own personal, depraved interests," Combs added.
The jury found Sepulveda guilty of two civil rights violations. On the second count, his conduct was found guilty of bodily injury and including attempted aggravated sexual abuse, aggravated sexual abuse, and kidnapping, KGBT-TV reported.
He has been sentenced to 360 months in prison by U.S. District Court Judge Randy Crane, Apart from fulfilling the jail term, Sepulveda will have to spend an additional five years in supervised release and will not be allowed to contact anyone below the age of 18.
While handing down the sentence, Judge Crane reportedly commented on the shame and embarrassment that Sepulveda had brought upon the entire law enforcement through his unforgivable actions.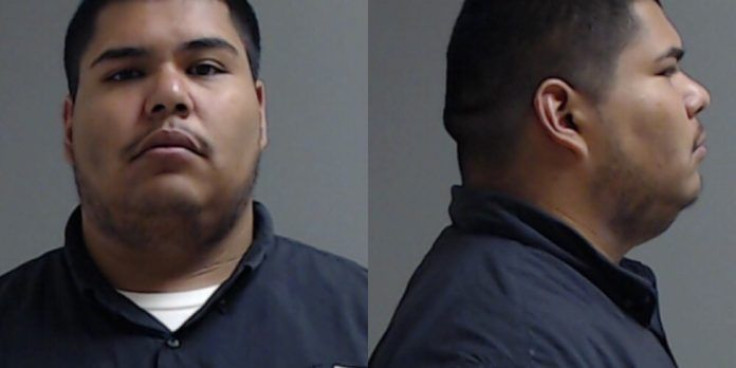 © 2023 Latin Times. All rights reserved. Do not reproduce without permission.