A female teacher dodged going to jail after performing a sex act on a teenage student in her classroom.
Instead, the now-former instructor will be on probation for the remainder of her term.
According to the Denton Record-Chronicle, Jeana Wesson worked as a chemistry teacher at Guyer High School in Denton until 2019.
She admitted to establishing an "improper [student-teacher] relationship" in district court on Thursday.
Wesson, 48, was sentenced to ten years of deferred probation and a $1,000 fine due to her actions. She could have spent up to 20 years in prison.
That means she must report to Denton's Community Supervision and Corrections Department at least once a month, an online tabloid explained. Also, she should not break any other laws, stay away from illegal drugs, and give up her teaching license.
When education officials launched an investigation, she voluntarily surrendered her State Board of Educator Certification. She also gave up her teaching credentials last year.
According to the reports, Wesson, then 44, performed oral sex on a 17-year-old male pupil in her Guyer classroom on May 15, 2017.
Court records obtained by the Denton Record-Chronicle reveal the incident occurred less than three weeks before the student's senior year. It was during the student's last instructional block of the day when Wesson was not in class.
The student confessed to someone else. The revelation prompted the parents to call the cops in December 2018.
Officers interrogated the student, who revealed that their relationship began after exchanging nude photos of each other.
Reports claim they "spoke about having sex and had shared several sexually explicit messages, nude photos, and videos.
In February 2019, the officer secured a confession from the chemistry instructor at her house. She was detained the next day when she appeared at her local police station.
Officers stated there was no indication of further victims at the time.
Her court hearings were repeatedly postponed or canceled for more than two years until her Thursday plea.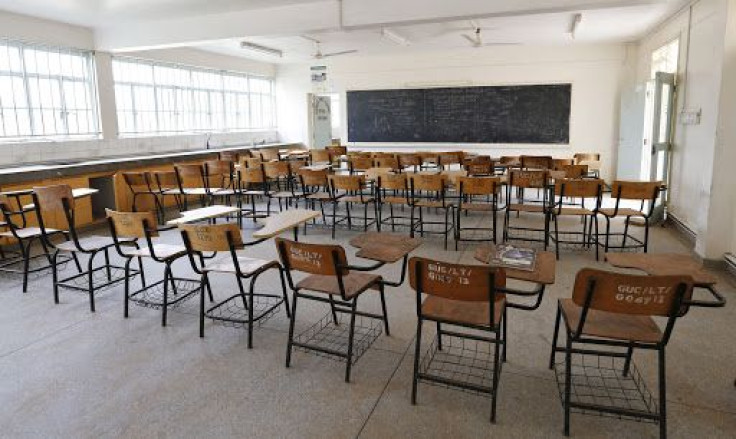 © 2023 Latin Times. All rights reserved. Do not reproduce without permission.