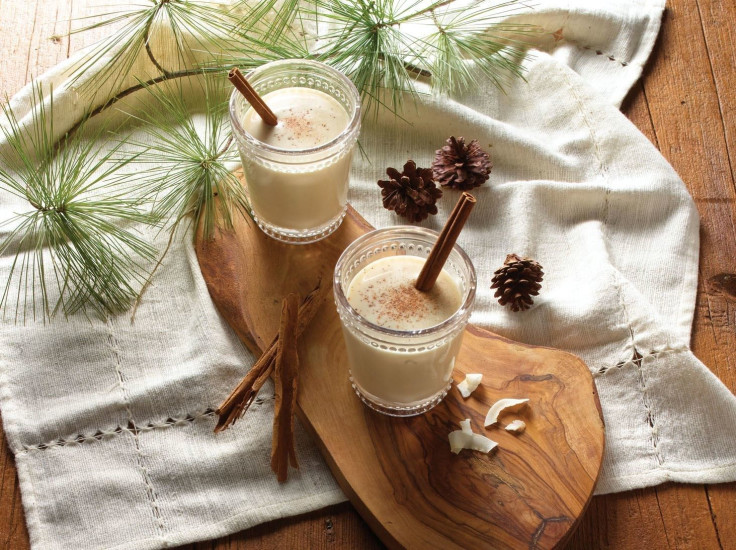 If you want a different kind of punch for Christmas, we know a Puerto Rican drink that is very similar to eggnog with rum but has the tropical element of coconut. More widely known as "coquito," this special no-egg drink is a creamy coconut milk beverage that is native to Puerto Rico.
While its literal translation means "little coconut," there is nothing really little about this drink. Not only is this concoction so creamy and rich in vanilla and cinnamon flavors, it is so perfect in every way that consuming it actually feels like sipping your dessert!
In Puerto Rico, every family boasts of its own coquito recipe. Puerto Ricans love this beverage so much that while it is traditionally served at Christmas time, there are a lot of families that have this on their tables all year round. There are many ways to make this yummy holiday Puerto Rican drink. In fact, there's a variation that lets you add egg yolks, too, and the result is just as amazing! The coquito recipe that we're sharing with you now, however, is the version that doesn't have eggs.
Here are the ingredients you will need for your no-egg coquito:
1 can of cream of coconut
1 can sweetened condensed milk
1 can evaporated milk
12 ounces white rum
¼ teaspoon ground cinnamon
¼ teaspoon ground cloves
¼ teaspoon ground nutmeg
1 teaspoon coconut extract or vanilla extract
Ground nutmeg, cinnamon, or cinnamon stick for garnishing
In a blender, mix the cream of coconut with sweetened condensed milk, evaporated milk, rum, cinnamon, cloves, nutmeg, and coconut or vanilla extract. Continue to process all the ingredients until you have mixed them well. Once you've achieved the right consistency, pour the mixture into a glass pitcher or bottle and cover it.
You may also put the blender bowl straight into the refrigerator. After about one hour inside the refrigerator, stir and serve. Since coquito tastes best when served cold, you may keep it in the refrigerator for several days. You may also mix up a batch and freeze it, then just thaw whenever you want to take a sip.
© 2023 Latin Times. All rights reserved. Do not reproduce without permission.