The Federal Emergency Management Agency (FEMA) shipped out on Wednesday 19.1 million tablets of hydroxychloroquine, the anti-malaria drug believed to treat COVID-19. The agency sent out the tablets in two shipments via the Strategic National Stockpile, each heading to various cities around the U.S.
A spokesperson for FEMA confirmed that 10.1 million of the tablets would go to the Departments of Defense and Veterans Affairs Consolidated Mail Outpatient Pharmacy, as well as Washington, D.C., Baton Rouge, St. Louis, Philadelphia, Baltimore, Miami, Milwaukee, Indianapolis, Houston, and Pittsburgh. The second shipment, which includes 9 million tablets, will go to Detroit, New Orleans, New York City, and Chicago.
Previously, the Department of Health and Human Services (HHS) confirmed that it had accepted 30 million doses of hydroxychloroquine sulfate from drug company Sandoz. This was after the Food and Drug Administration (FDA) issued an EUA allowing the use of the drug for treating teen and adult coronavirus patients outside of clinical trials. The order also allows doctors to prescribe hydroxychloroquine to people positive with COVID-19, provided that a clinical trial is not feasible.
University of Utah College of Pharmacy's Drug Information and Support Services senior director Erin Fox said most courses of hydroxychloroquine treatment for COVID-19 take 12 to 14 tablets, so the 19.1 million tablets shipped out by FEMA should be enough to cover treatment for about 1.4 million patients.
Fox noted, however, that the data on the efficacy of hydroxychloroquine for coronavirus patients remains circumstantial, as no clinical trial has proven that the drug is effective in treating COVID-19. "It doesn't seem like it's the miracle cure that some folks have talked about it being in the press," she said. "It's hard to know," she added.
Other medical experts have also raised concerns about the widespread use of hydroxychloroquine, as it can have harmful side effects under certain circumstances. According to Dr. Irwin Redlener, head of Columbia University's Center for Disaster Preparedness, the drug even has the potential to put coronavirus patients at risk.
"There's at this moment no conclusive evidence that it is safe or appropriate to use that medication for COVID-19," he said. "This has become some kind of weird pet obsession with Donald Trump that has somehow been absorbed by governors and others around the country, although I think you'd be hard pressed to find any physician or public health expert who could say that it is safe to use," he added.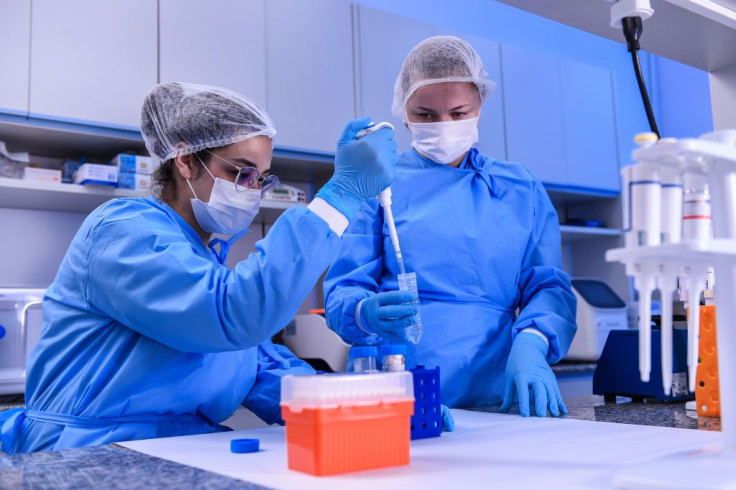 © 2023 Latin Times. All rights reserved. Do not reproduce without permission.