Even after the strict lockdown measures in Italy, one of the hardest-hit countries with the coronavirus pandemic, the nation registered more than 680 deaths in the last 24 hours.
While the number is certainly lower than the 743 deaths that were recorded on March 24, it is still the third-highest daily tally recorded in Italy since the outbreak entered its northern regions. And now, the pattern of the spread of the virus appears to be aiming more towards the south of the country.
These latest figures bring the number of fatalities in Intalu owing to the coronavirus pandemic to more than 7,500 people- the highest number of deaths recorded compared to other countries currently hit with the virus.
Thus, even though there are signs that the epidemic is slowing down in the place it had begun multiplying- the northern region of Lombardy has shown a steep decline in the number of deaths- the steadily rising number of infections and deaths in the south indicate otherwise. It appears that the virus has merely moved on to a different location, which is, unfortunately, far less equipped to handle a full-blown outbreak than the financially-sound north.
In an attempt to bring Italy's Prime Minister, Giuseppe Conte's attention to the impending danger, Vincenzo De Luca, president of the Campania region around Naples, wrote an open letter to him.
"At this point, there is the real prospect that Lombardy's tragedy is about to become the south's tragedy," he wrote, complaining that Campania is yet to receive the promised ventilators and other life-saving equipment by the central government. "We are on the eve of a major expansion of infections which may not be sustainable," he added.
67 Italian priests have also succumbed to the deadly virus
The Catholic Chruch-affiliated paper, the Avvenire, has shared that a total of 67 Italian priests, of which the youngest was 53, have died after being infected with the novel coronavirus. Of these, 22 deaths took place in Bergamo diocese, at the center of the outbreak in Italy. They were all following the preachings of Pope Francis who had asked priests "to have the courage to go out and see the sick" amidst the coronavirus pandemic in Italy.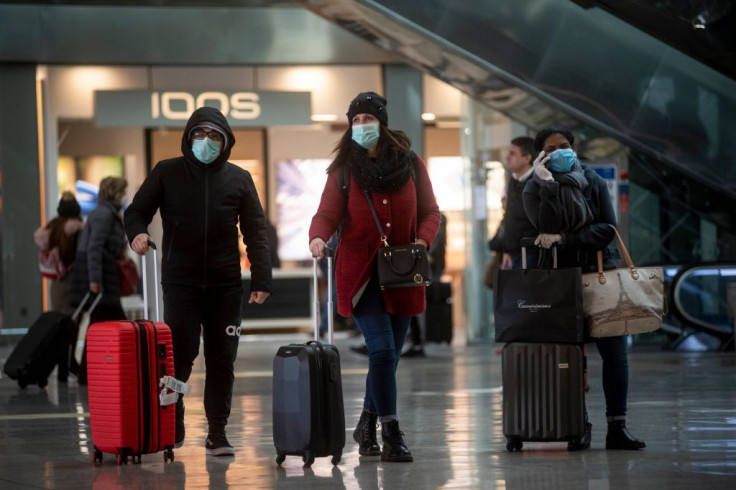 © 2023 Latin Times. All rights reserved. Do not reproduce without permission.