Measures taken to prevent COVID-19 could help disrupt a rare paralyzing disease similar to polio. According to health experts, the coronavirus pandemic could hamper the spread of the mysterious disease, which has affected children in the U.S. for the past decade.
While the COVID-19 pandemic is dominating public health work around the globe today, health officials on Tuesday called for parents and doctors to watch for the polio-like condition called acute flaccid myelitis. The U.S. Centers for Disease Control and Prevention drew attention to the condition, saying cases of the rare disease usually spike starting in late summer.
"We are concerned that in the midst of a COVID pandemic, that AFM cases might not be recognized," said CDC official Dr. Thomas Clark. "Or we're concerned that parents might be worried about taking their child to the doctors with something as serious as limb weakness," he added.
Before the pandemic, 10 percent of patients were not hospitalized until four or more days after the onset of limb weakness. Since 2014, hundreds of children in the U.S. have developed the disease, which usually begins with a cold-like fever and eventually descends into paralysis. Dr. Clark said cases usually start small, such as a thumb suddenly becoming immovable, so it's important for parents to be aware of its symptoms.
According to scientists, COVID-19 measures such as mask-wearing and school closures could help stop the spread of the virus responsible for causing AFM. There is no definite proof yet, but experts believe that an enterovirus called EV-D68 is the main culprit. This virus belongs to a large family of viruses that also causes other paralyzing diseases such as polio, which damages the central nervous system and can lead to death.
The AFM became a national concern in 2014 when a surge in EV-D68 infections was followed by a rise in AFM cases among children. Since then, cases rose and dropped every other year.
This 2020, 16 AFM cases were reported by the end of June. Cases of the disease are expected to even rise between August and November.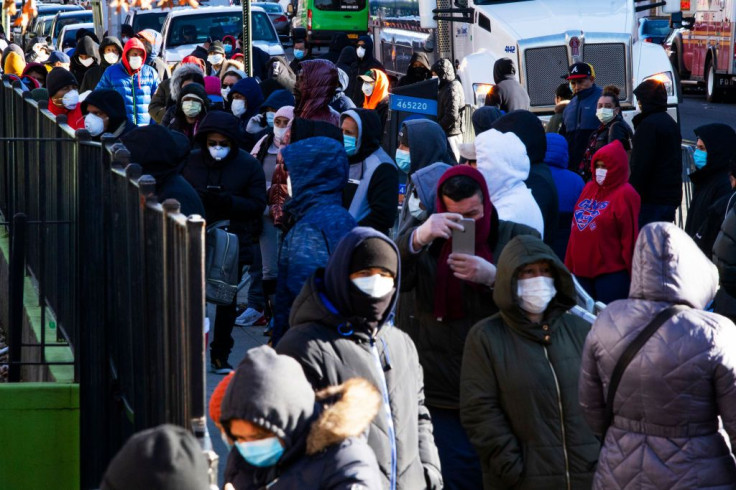 © 2023 Latin Times. All rights reserved. Do not reproduce without permission.