Bill Gates has urged the U.S. government to help poorer countries gain access to coronavirus vaccines. In an interview on Tuesday, the Microsoft founder and philanthropist said the U.S. should take a more global approach in dealing with the pandemic.
Gates said that while the U.S. is the global leader when it comes to coronavirus research, the country has only been looking after itself in developing and procuring a coronavirus vaccine. He said congressional lawmakers should consider boosting the country's economic relief bill by $8 billion to help underprivileged nations procure a vaccine against COVID-19.
"We're trying to make sure we can end it not just in the rich countries," said Gates.
Gates is the owner of the Bill & Melinda Gates Foundation, which has pledged at least $350 million toward coronavirus research. The foundation has funded not only studies intended for the development of an eventual coronavirus vaccine but also its manufacturing and global distribution.
Among the vaccine development projects Gates has funded include those by AstraZeneca PLC, Johnson & Johnson and Novavax, Inc. The philanthropist said those were just among the "most scalable and low-cost" efforts" that had received funding from his foundation.
Meanwhile, Gates expressed his concern over the tendency of countries to prioritize producing and stockpiling coronavirus vaccines for themselves. That is why his foundation invested in a wide-ranging portfolio of potential coronavirus therapies and vaccines that will be supplied to various countries once approved by regulatory bodies.
Gates said a coronavirus vaccine will likely get approval by the beginning of 2021 but the vaccine might initially be only available to wealthier nations. He also said more effective vaccines might take longer to develop. "The initial vaccine, in terms of its effectiveness against sickness and transmission, won't be ideal and may not have a long duration," he said, adding that the pandemic would only end with herd immunity.
There are more than a hundred coronavirus vaccines in development around the world today, two dozens of which are already in human clinical trials.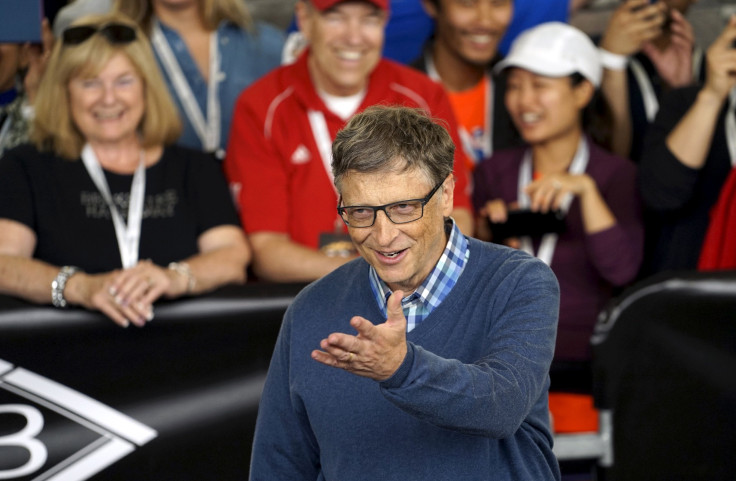 © 2023 Latin Times. All rights reserved. Do not reproduce without permission.