From June 1, the lockdown in Mexico has been eased, allowing certain activities to begin in moderation barring the ones which have been deemed non-essential. And unfortunately, the search for those who have been missing for years or the fresh disappearances falls in the latter category.
Families of those missing had formed various collectives to hunt for their loved ones but given the restrictions during the pandemic, their search has come to an unwilling halt while disappearances continue unchecked.
All they wanted from the government was to continue the search on their behalf till they couldn't resume their mission. But the government has provided no such support.
Thus, around a dozen families and their supporters have been protesting outside the residence of President Andres Manuel Lopez Obrador for nearly two weeks now. Their demand- the government to seriously search for the estimated 61,000 who disappeared.
But families are afraid that given the havoc caused by the COVID-19 pandemic, subsequent lockdowns, and the severe measures employed by Lopez Obrador has not only delayed the search for those disappeared but will also end the funding the families receive.
Like, the Commission for Assistance to Victims (CEAV), a government body, who under the coronavirus economic crisis, is going to face a 75 percent cut down of its budget. Chances are that this may lead to its operations being "paralyzed" and the National Victims Registry, having the information on more than 34,000 people who disappeared to be deemed non-functional.
According to the president, the measures were not to strip victims of the support they need but to end "mismanagement" and to "impose order" on the shaky financial status of the nation.
For now, all the protesting families demand is a meeting with Lopez Obrador, who is yet to respond.
"For the bad people who carry out the disappearances, there's no quarantine. There's no COVID. There's no government. There's not a situation which will stop them," said Angelica Ramirez, whose mission in life is to search for those missing.
Ramirez's collective had even found a mass grave in Valle de San Pedro, between Tijuana and Tecate, at the end of March, and had barely recovered eight bodies before the Mexican government withdrew the security searchers like Ramirez need while looking for those missing.
"Now we can't work there and everything's at a standstill. They [the government] withdrew our security so we can't go there," she said.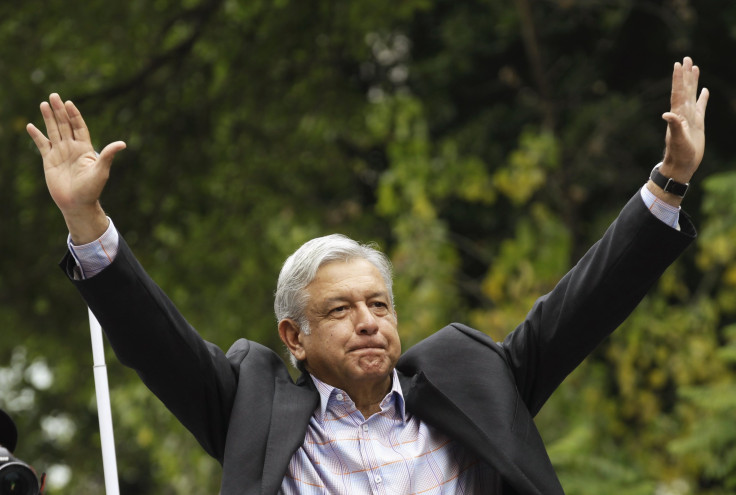 © 2023 Latin Times. All rights reserved. Do not reproduce without permission.