Coronavirus has been declared a pandemic by the World Health Organization as the death toll and cases steadily increase in many countries. The virus is spreading fears worldwide that people are getting confused about the symptoms of being infected.
The flu and allergy season are approaching and most people suffer from simple flu or cold. But with the COVID-19 that has similar symptoms with the common cold, here's how to tell the difference and get the medical help needed.
The Coronavirus is definitely a thing that must be taken seriously because it is highly contagious plus there is no medicine or exact treatment for it yet. It can also be deadly especially when the infected individual is suffering from other pre-existing health conditions like diabetes, heart, lung conditions and more.
To know the difference between the common cold, flu, allergy and the coronavirus, CNN interviewed Dr. Greg Poland, director of the Mayo Clinic's Vaccine Research Group and a professor of medicine and infectious diseases at the Mayo Clinic.
He said that having a runny nose and itchy eyes only mean that a person has allergies or a cold. These symptoms are not really present in people infected with the COVID-19.
"The issue with seasonal allergies is that they affect the nose and eye," Poland told CNN News. "They tend to be nasal and most symptoms are localized to the head unless you also experience a rash. Coronavirus and flu symptoms tend to be more systemic and they affect the whole body."
He added that the flu and coronavirus affect other systems and the lower respiratory tract but the latter shows more symptoms like fever, sore throat and shortness of breath. Poland further said that allergies don't usually result in a fever so one must pay attention to his or her temperature. They don't cause shortness of breath either unless the person has asthma or something similar.
"You probably won't have a runny nose but what you might have is a sore throat, a cough, a fever or shortness of breath," he said. "So it's a subtly different clinical diagnosis."
Likewise, experts stated that allergies tend to include itchy eyes, stuffy 0r runny nose, sneezing, coughing and most of the symptoms are localized in the head. On the other hand, COVID -19 and flu have the same symptoms such as coughing and fever thus it is important to be tested once a patient experienced these.
Screening is the first step to be certain and tell the difference between the flu and Coronavirus infection. As posted on the Centers for Disease Control and Prevention (CDC), if one thinks that they have been exposed to COVID-19 and developed a fever and other symptoms, it is much better to consult a doctor.
"Whether that's COVID-19 or not, if you have fever and shortness of breath, you need to seek medical help, or at the very least call you doctor, no matter what it is," Dr. Steve Threlkeld, an infectious disease specialist with Baptist Memorial Hospital told Memphis' News 3 Channel.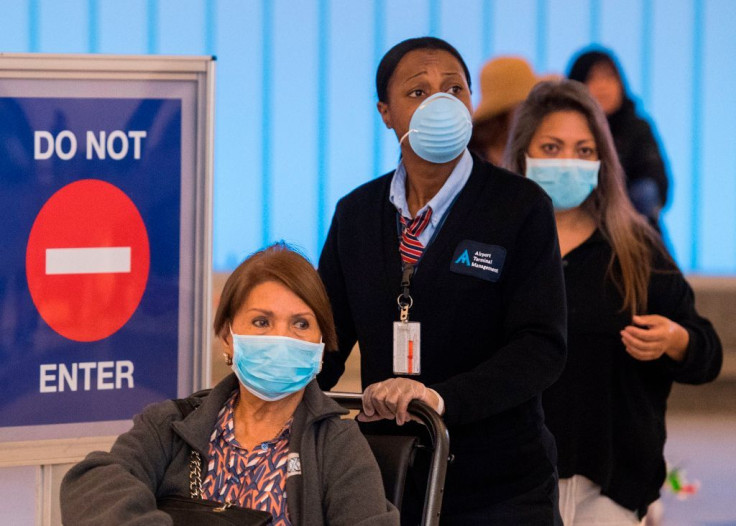 © 2023 Latin Times. All rights reserved. Do not reproduce without permission.