The coronavirus outbreak in the US is on an uphill rise as the number of patients testing positive for coronavirus has come up to 535, with the death toll rising to 22. With the threat of the number going even higher, top U.S. health officials have warned that people should refrain from traveling and shared that regional lockdowns are possible.
The virus has spread across 34 states in the U.S., from Connecticut reporting its first case and Washington announced that another patient has succumbed to the virus. And as the death toll continues rising, many schools have been shut down across the country with Washington State, New York, California, and Oregon declaring emergencies.
Dr. Anthony S. Fauci, the leading U.S. expert on infectious diseases, shared that regional lockdowns may end being the only solution at this point and strictly advised the elderly and those with underlying health conditions to not travel until the spread of the virus has been subdued.
"I don't think it would be as draconian as 'nobody in and nobody out,'" Dr. Fauci said. "But there'll be, if we continue to get cases like this, particularly at the community level, there will be what we call mitigation." Dr. Fauci has assured that the Trump administration is prepared to "take whatever action is appropriate", which also includes traveling restrictions in areas with where the percentage of cases is more.
The U.S. Army has also suspended travel to and from Italy and South Korea until May 6, temporarily stopping 4,500 soldiers stationed in the countries from meeting their family members.
The State Department has also advised Americans against traveling on cruise ships, as it meant exposing themselves to a large crowd, coming from different countries, of which some may or may not carry the virus.
"U.S. citizens, particularly travelers with underlying health conditions, should not travel by cruise ship," the State Department wrote. "U.S. citizens should not rely on being evacuated if other countries try to stop them from leaving ships or subjects them to quarantine.
But on the other hand, President Trump has declared that he will still be holding all his campaign rallies as he is not worried about the outbreak at all
"We're going to have tremendous rallies," he told reporters.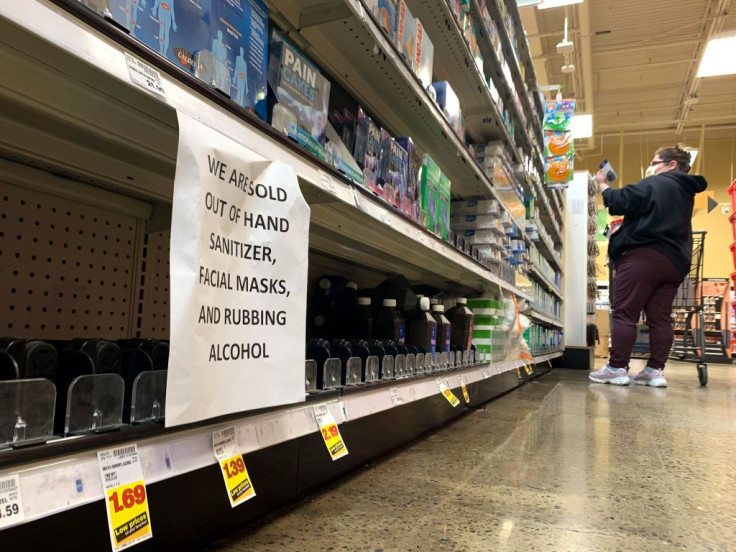 © 2023 Latin Times. All rights reserved. Do not reproduce without permission.