Health secretary Matt Hancock announced that human trials of a coronavirus vaccine are afoot in the U.K., and things are likely to get rolling Thursday, April 23.
Hancock maintained that the government was doing a stellar job with finding ways to mitigate the effects of the COVID-19 outbreak. The news of the vaccine testing was made official after the United Kingdom recorded a total of 17,366 cases. U.K. Prime Minister Boris Johnson, who was tested positive for coronavirus is on a speedy road to recovery, officials at the White House confirmed.
"In the long run, the best way to defeat coronavirus is through a vaccine," said Hancock to the government's daily news conference, as per a media outlet. "The U.K. is at the front of the global effort. We have put more money than any other country into a global search for a vaccine and, for all the efforts around the world, two of the leading vaccine developments are taking place here at home," added Hancock.
While further details about the vaccine haven't been divulged as yet, the drug finds its origin at the Oxford University. Hopeful about the success of the drug, Hancock maintained that the team was grateful to the government for supporting the research. Hancock claimed that the U.K. government will roll out 20 million to aid the program.
Despite constant complaints from the medical fraternity, owing to the lack of protective gear, Hancock seemed to be in awe of the government's contributions and handling of the crisis so far. "At no point in this crisis has anyone who could benefit from critical care been denied that care because there weren't enough staff, or beds, or ventilators to treat them," said Hancock, at the briefing. The U.K. has been on a nationwide lockdown since March 23, and the "stay-at-home" order is expected to continue in the coming weeks.
The health secretary enthused that finding a vaccine is a long drawn process and the "trial and error," would take a considerable amount of time. But Hancock opined that the U.K. scientists helming the research would, by all means, be given the support they need. "After all, the upside of being the first country in the world to develop a successful vaccine is so huge that I am throwing everything at it," he said.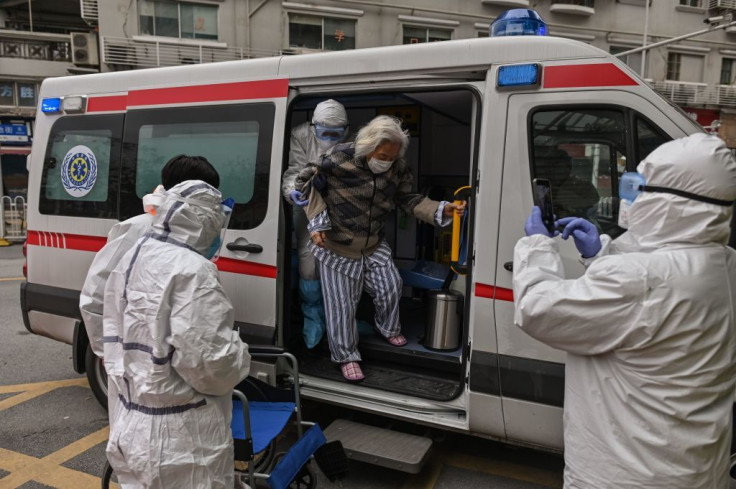 © 2023 Latin Times. All rights reserved. Do not reproduce without permission.