After a multitude of false statements, pointless wishful thinking, and not giving the coronavirus pandemic the serious attitude it needed, President Donald Trump has finally accepted the dire truth- he has extended the social distancing protocol in the US until Apr. 30.
"Nothing would be worse than declaring victory before the victory is won," said Trump after he was presented with the crisis he would trigger, if he went ahead with his last week's plans of reopening the economy by Easter- 2.2 million Americans could die.
But his somewhat understanding of the gravity of the situation comes a little too late. One can agree that even with perfect leadership, the pandemic's spread in the US was always going to be bad because of many other factors. But the reason the crisis is currently bordering on getting-out-of-hand is because of how the President handled the situation.
For starters, Trump was aware of the threat posed by the virus, long before it hit the US
As reported by the Washington Post, intelligence agencies had warned the White House administration about the virus, but getting the president to "take the virus seriously" was a different story altogether.
It was not until mid-March that the nation employed strict measures to constrain the virus from spreading, with Trump still stick with his thought train as early as March 12 that the disease would magically "go away." This also gave public health agencies the free pass to be careless like the president when early widespread testing could have majorly limited the virus.
And even as the nation is practically swamped under the pandemic, till last week too, Trump was busy making light of the dire situations. His statement on Fox News that the need for 30,000 new ventilators, a sign of the shortage of life-saving equipment due to the ceaseless incoming of infected cases, was something he couldn't believe.
And last but not the least, Trumps's continuous confusing messages to the public- how COVID-19 was nothing to worry about, his plans to reopen the economy and lift the lockdown by Easter, referring to the pandemic as the "Chinese virus," and multiple other comments that only aggravated the damage caused by the pandemic.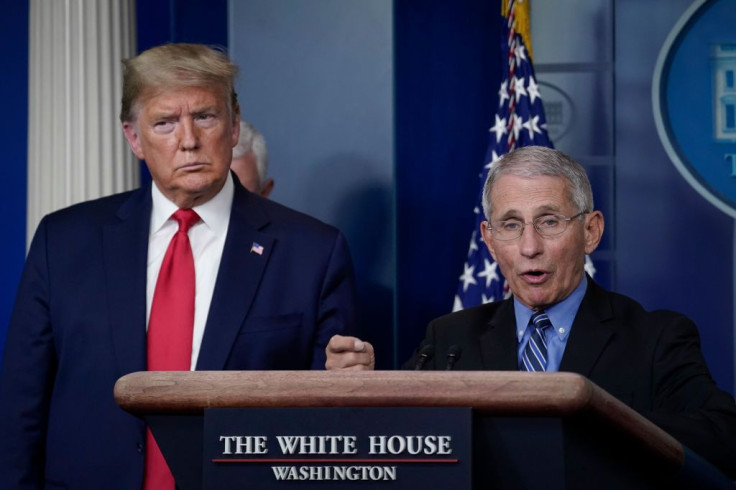 © 2023 Latin Times. All rights reserved. Do not reproduce without permission.