An unsuspecting tan salon customer made a grim discovery on Sunday after finding a woman's corpse inside a tanning cubicle at a Deutsch Kaltenbrunn salon in Austria.
The woman was found dead after her two-hour tanning session. The terrified customer reportedly performed life-saving measures to revive the lifeless woman, 50, from the District of Güssing, but to no avail.
Local newspapers reported that the woman entered the tanning salon in Deutsch Kaltenbrunn, a town in the district of Jennersdorf in Burgenland, at around 2:30 p.m.
Her body was discovered about two hours later, at 4:45 p.m., by another customer after her suspicions grew that something was wrong, the Daily Mail reported. The concerned customer occupied the room adjacent to where the body was found.
She reportedly noticed that the first cabin was in use but that no sound was coming out from the tanning bed. Following futile attempts to check on the woman's welfare, the concerned customer pried open the door using a coin to find the corpse.
Horrified, she immediately alerted authorities about the situation. Emergency responders were summoned to the scene but were also unable to revive the woman. The Sun noted that her body showed no signs of injury or struggle following an autopsy.
Meanwhile, the results of a toxicology report are still pending.
An investigation into the tanning salon unveiled that there were no defects to the tanning bed. A spokesperson for the business has since expressed its deepest condolences to the woman's grieving family.
In a similar yet somewhat perplexing incident, a man, 27, was also found dead on the floor of a New Jersey tanning room in 2018. Investigations have shown that there were no indications of foul play but authorities were not able to identify the exact cause of his death.
The New York Post noted that tanning beds are not commonly fatal but they may still cause negative health dilemmas. Studies revealed that a mere one-hour indoor tanning session may dramatically increase a person's risk of developing skin cancer by up to 67%.
Most Americans who favor indoor tanning are often raced to emergency rooms to be treated for burns, loss of consciousness, and eye injuries due to the cosmetic equipment, according to the American Academy of Dermatology.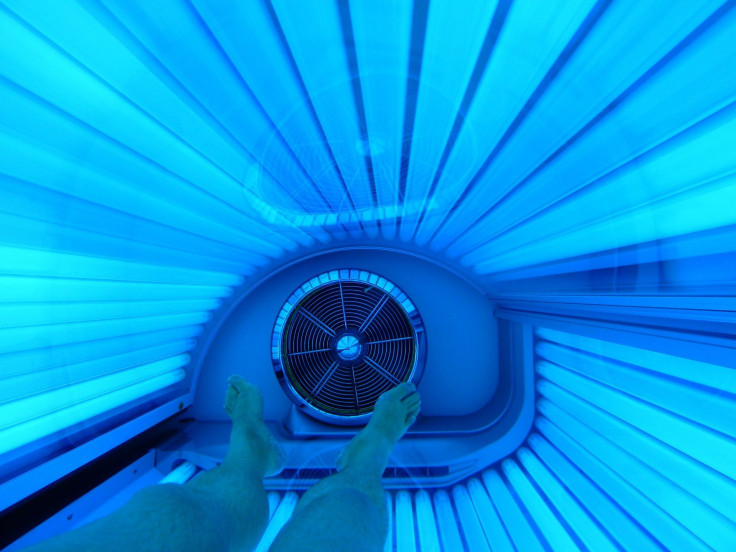 © 2023 Latin Times. All rights reserved. Do not reproduce without permission.