A woman caught a couple in Aylesbury, Bucks, UK, fornicating in a public park. The incident reportedly took place in broad daylight on Friday, April 23 as many young children were in the Edinburgh Playing Fields. Almost in plain sight, the couple had been having their intimate moment when the woman recording the incident intervened.
In the video that has been shared on multiple social media platforms, the woman recording the video can be heard asking the couple what they were doing. The video shows the man and woman naked from the waist down. While the man is seen lying on his back the woman was initially on top of him.
Upon being asked what they were doing, the couple seemed to be startled. When reproached by the mother, the couple seemed to admit that it was their mistake for their act of public indecency. The concerned woman reminded the couple that there were children in the vicinity who could have easily seen them. The couple is then seen wearing their clothes. It is unclear if they were under the influence of any substance or alcohol.
The incident was reported to Thames Valley Police at 3:50 p.m. on the same day, The Sun reported. The police have urged members of the public to help identify the couple involved so that legal action can be taken against them.
In a similar incident, a couple in Florida was arrested for performing oral sex in public. On March 20 48-year-old Grant Mulder and 41-year-old Lauren Baugh were arrested. Mulder was performing oral sex on his partner at Largo's Central Park. While in plain sight of park visitors the couple continued their act of intimacy around 1:57 p.m.
While the police are still looking for the sex offenders in Aylesbury, officers of the Largo Police Department did not have to search for the offenders. When the officers arrived at the scene the couple were still engaged in oral sex. The woman had her genitals exposed in the presence of the officers.
Their arrest record showed that they appeared to be under the influence of alcohol. Having previous convictions, the couple was detained and charged. The man paid a $600 fine for his lewd and lascivious behavior charge. Baugh paid a $150 bond to get released from jail after being charged for exposure of sexual organs.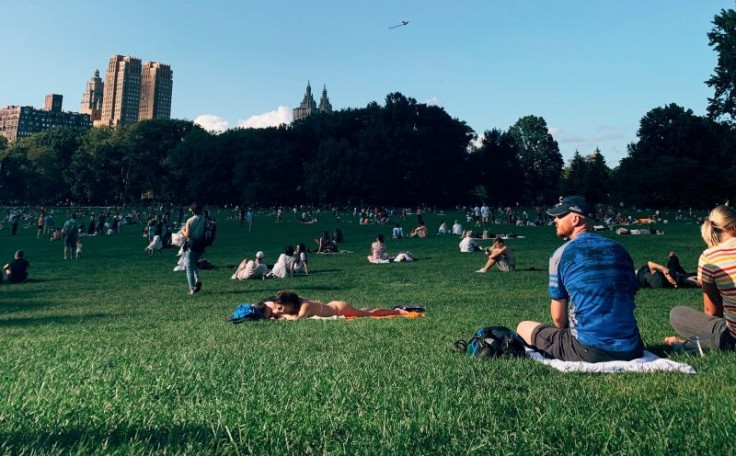 © 2023 Latin Times. All rights reserved. Do not reproduce without permission.