A California couple was taken into custody after being proven guilty of inflicting brutal harm on a 4-year-old girl, which eventually led to her demise. Ronald Geer and his girlfriend Bianca Stanch were sentenced to life in prison for over 30 years on March 12 for the crime against Geer's daughter, Samiah Downing.
The verdict for the homicide, which occurred in 2012, came through nearly a decade later, due to incessant delays at the defense's request. They were found guilty of the crimes on October 6, 2020. Geer and Stanch currently face multiple charges including first-degree murder, torture, and child abuse with a special allegation of causing death.
San Bernardino County Prosecuting Deputy District Attorney Justin Crocker took to Facebook and detailed the horrific incident through a statement on Tuesday. The statement read: "Bianca Stanch hated her boyfriend's 4-year-old daughter, Samiah Downing.
With the help of her boyfriend, Ronald Greer, they beat and tortured Samiah until her death. With a team of dedicated and determined prosecutors, victim advocates, and professional staff pursuing justice for Samiah, Stanch and her boyfriend were found guilty by a jury for this heinous crime.
On Tuesday, Oct. 6, 2020, Bianca Annie Mae Stanch and Ronald Dean Greer were found guilty of first-degree murder for the death of Greer's 4-year-old daughter, Samiah Christine Cornell Downing. Additionally, they were found guilty of torturing Samiah and guilty of child abuse, with a special allegation of causing death.
This case started in 2012 when Samiah lived with Greer and Stanch in an apartment in Adelanto. Stanch was Greer's girlfriend, but not the mother of Samiah. According to witnesses, Stanch had an extreme dislike for Samiah and treated her poorly."
Prosecutors further added that Stanch's dislike for the little girl translated to routine beatings, extreme levels of torture that included depriving her of basic needs and water.
"Witnesses also testified that Stanch and Greer duct-taped Samiah's wrists and ankles together on multiple occasions and left her overnight so that she could not get out to get water," said Deputy District Attorney Justin Crocker, as he shared disturbing details on the nature of torture.
"Unfortunately, because of the actions of her father and his girlfriend, Samiah wasn't here to tell her own story to the jurors. Thankfully, the evidence at trial told the tragic story for her. Samiah was betrayed by the people closest to her and they have now been held accountable for that betrayal," added Crocker.
As per the prosecutor's office, Samiah was beaten and forced to stand in the corner for eight hours on the day before her death. She was inflicted heinous torture at the hands of Stanch, who poured a pot of boiling water on the little girl's back and chest, aside from denying her access to drink water.
On the evening of her death, Samiah was reported to be unusually aloof while being left alone with Stanch's cousin, Rayshawn Stanch, as the couple went for dinner. Upon their return, the girl was pronounced dead. As per Crocker's statement, the couple and Stanch's cousin drove Samiah's body to the desert and buried her in a shallow grave.
"An autopsy revealed that her cause of death was dehydration," Crocker said in the statement, that further read: "At the time of her death, Samiah's weight placed her in the 5th percentile for her age. Samiah had been in the 50th percentile for her weight just six months before her death."
The verdict came after a long-drawn process that finally had Geer confessing to the crime. Crocker maintained that Greer had initially denied knowing his daughter was suffering from abuse. But, things went against his favor as several discrepancies were observed as he began to tweak the narrative during several rounds of interrogation.
Greer represented himself at trial and could not immediately be reached, as reported by PEOPLE.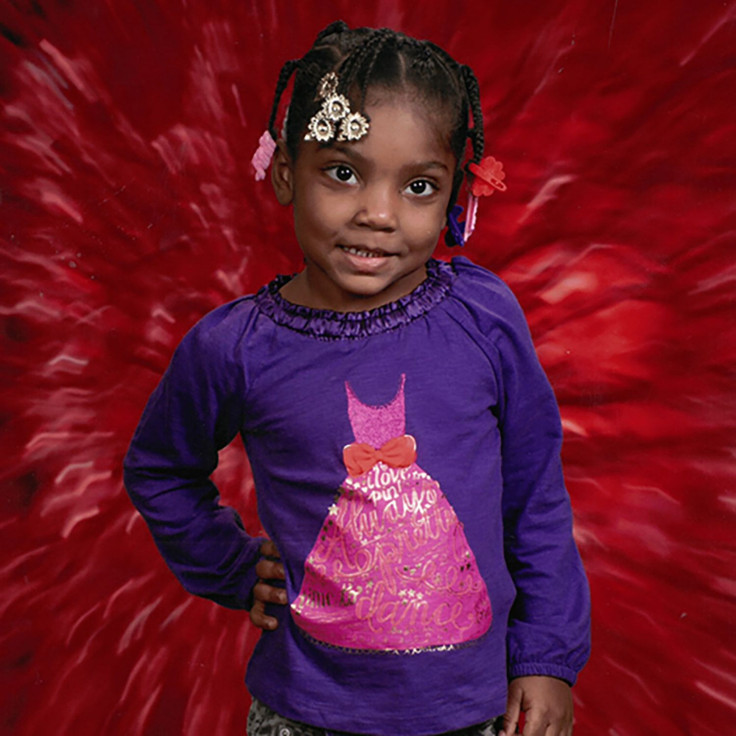 © 2023 Latin Times. All rights reserved. Do not reproduce without permission.