People around the world are lining up once more with COVID-19 infections spiking anew, linked to the new threat brought by the Omicron variant. But like before, the big question right now is what booster shot would be best to keep individuals safe from the virus.
Brands such as Pfizer, AstraZeneca and Janssen have unsurprisingly been named as the preferred jab with most still apprehensive about China's Sinovac. However, it appears that the latter could provide individuals with more antibodies with a heterologous booster shot according to an expert, ABS-CBN reported.
Rontgene Solante, a member of the vaccine expert panel and head of adult infectious disease at the San Lazaro Hospital in the Philippines claims that people who got Astra, Janssen and Pfizer vaccines get a higher antibody level compared to those who got Sinovac.
However, Solante said that for those whose primary series was CoronaVac by China's Sinovac, the antibody levels produced by heterologous vaccine booster shots or other brands such as Pfizer, AstraZeneca and Janssen, the antibody response was superior to homologous booster or a third dose of Coronavac.
Solante cited a study by Sue Ann Costa Clemens et al. that was published in the medical journal The Lancet.
"All of these elicited a substantial rise in IgG (antibody) level. All of the heterologous regimes had spike antibody response at day 28 that were superior to homologous booster,"Solante stated.
He added that AstraZeneca is working on a beta variant-specific vaccine protection vs other variants.
The beta variant-specific vaccine, when given as a third dose for those who received AstraZeneca or an mRNA vaccine-like Pfizer or Moderna, also protects against other variants of concern.
"The main point here is that with variant-specific vaccine it can be protective against that variant and have cross-protection against other variants of concern," Solante explained.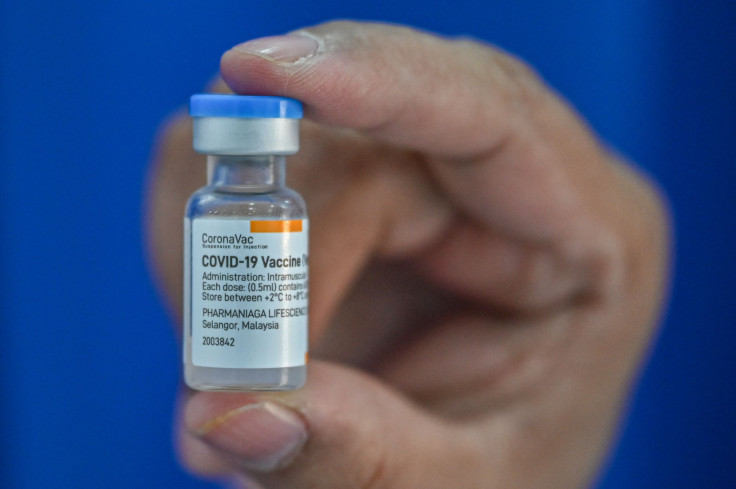 © 2023 Latin Times. All rights reserved. Do not reproduce without permission.