A woman in the U.K. was forced to get surgery after getting her COVID swab test stuck in her throat while taking an at-home test for her child, fearing for her life after the COVID swab refused to come out of her body.
Bobby Lee, a 31-year-old mother, took the COVID-19 test after feeling unwell from the night shift at her job. However, when swabbing down her throat, the implement swab got stuck after it only went part-way down her throat, according to Wales Online.
"When I swabbed the back of my throat I sort of gagged. The stick twanged in my mouth and got stuck at the back of my throat, with the swab down my throat and the end stuck in the roof of my mouth at the back," she said.
When she attempted to swallow the swab in order to get it out of her throat, it only slithered down slightly, with the end of the swab sticking out of her throat and briefly causing her to struggle to breathe, the New York Post reported.
"I tried to remove it but just couldn't get it out, so I literally thought to myself I was going to have to try and swallow it. I swallowed, and it went down a bit, but it only went halfway down my throat so you could see the end of it sticking out of my throat," she said.
Going to an emergency room of a close-by hospital, the doctors and nurses were so befuddled by what they saw that they sent her to a different hospital, where they put a camera down her throat and performed a mini-surgery to take the swab out.
"It had gone all the way into my tummy, the pictures they took with the camera down my throat even showed it near my intestines. It had to come out of my mouth though as if it had gotten into my intestines it would have punctured them," she said.
The U.S. Food and Drug Administration has previously warned people to be careful in how they use at-home COVID tests, emphasizing that the tests are not more accurate if you put the swab down your throat, and that it could do harm if not done by a professional.
"The FDA advises that COVID-19 tests should be used as authorized, including following their instructions for use regarding obtaining the sample for testing," they said.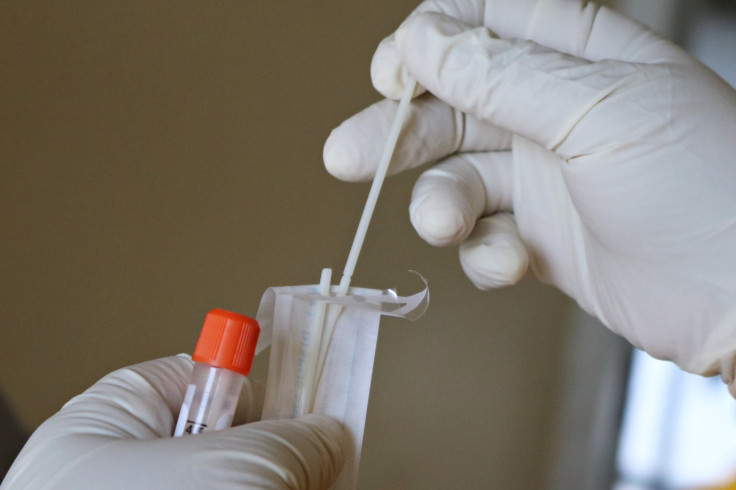 © 2023 Latin Times. All rights reserved. Do not reproduce without permission.