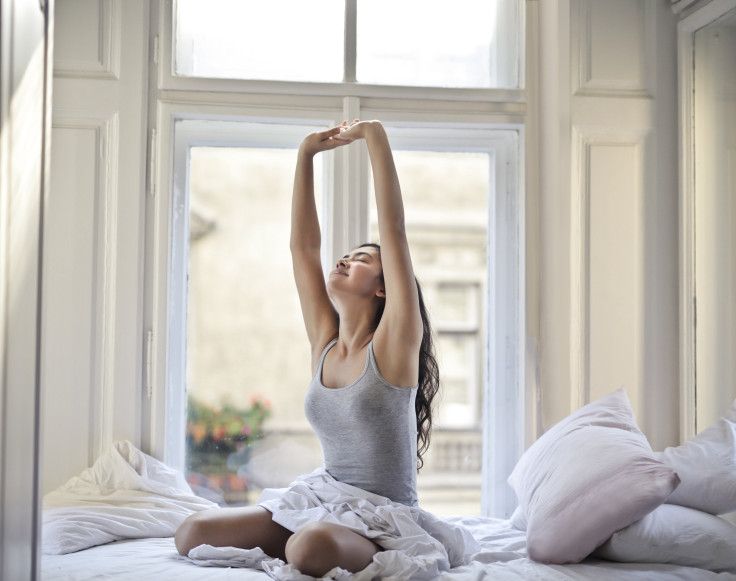 Don't let the pandemic affect your mental health and create your sanctuary. Transform your bedroom into a relaxing, restful, and cozy space with JCPenney's Linden Street brand. Designed to make living comfortable and effortlessly, the line offers casual styles and high-quality craftsmanship that will inspire you and yours to renew, relax, and retreat, like never before.
The ultra-soft and fuss-free, Linden Street bedding and sheets are made of 100 percent cotton and are designed to be washed over and over again, getting even softer over time. The artisan-inspired aesthetic features soothing, neutral color palettes that effortlessly transition between seasons, and the perfectly imperfect appeal are easy to achieve through the layering of products.
"Whether you are settling into a new place or winding down after a long day, Linden Street was designed to celebrate an aesthetic that welcomes customers home," said Stacey Shively, senior vice president, and general merchandise manager of the home division. "We are excited to offer this new bedding collection as customers look to create a comfortable retreat with high-quality, inviting styles they can cherish for seasons to come."
"As our in-house team designed the new bedding collection, we wanted to celebrate an aesthetic that welcomes customers home and inspires them to renew, relax, and retreat into their personal, unique spaces. Linden Street is all about letting go and being yourself," Shively added.
Committed to creating more sustainable, responsibly sourced products manufactured in clean, healthy environments, JCPenney's Linden Street bedding collections have been tested and verified free from more than 300 harmful substances, and the new packaging is made of biodegradable labels and recycled polyester.
Bedroom styling tips
Considering most people spend about a third of our lives sleeping, invest in creating a sanctuary that's relaxing, restful and cozy.
Avoid harsh lighting. Opt for softer yellow lighting. Dimmable bulbs are a great option.
Add window treatments that give you the option to block light or let the light shine in.
Clear the bedroom of anything related to daily stresses like work.
Incorporate bedding with natural fibers to achieve a softer feel with every wash.
Choose a soothing color palette. Simply mix neutrals and pastels.
Pile on layers of plush bedding to add texture and maximize comfort.
The Linden Street Bedding Collection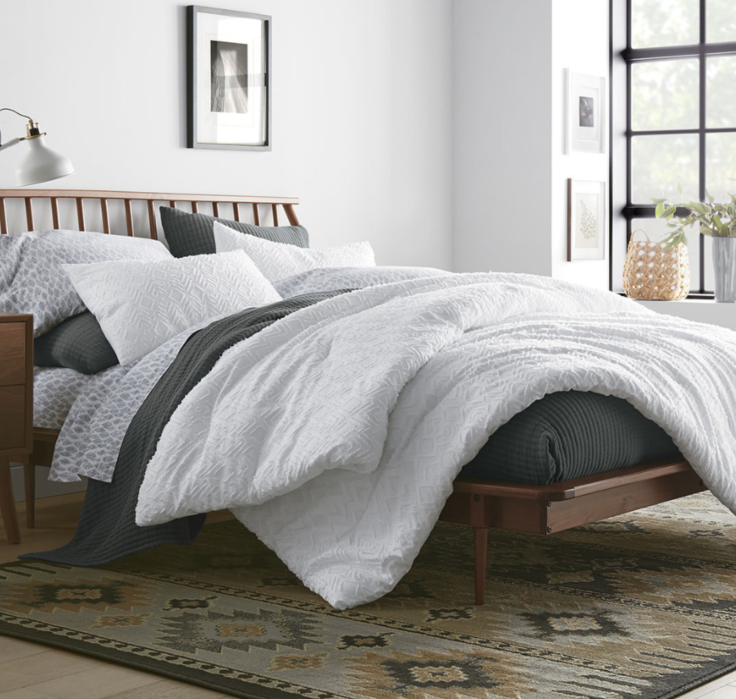 The subtle clipped jacquard pattern gives this comforter set's soft, cozy touch — accenting your bedroom perfectly. This product is a sustainable choice for you and your family.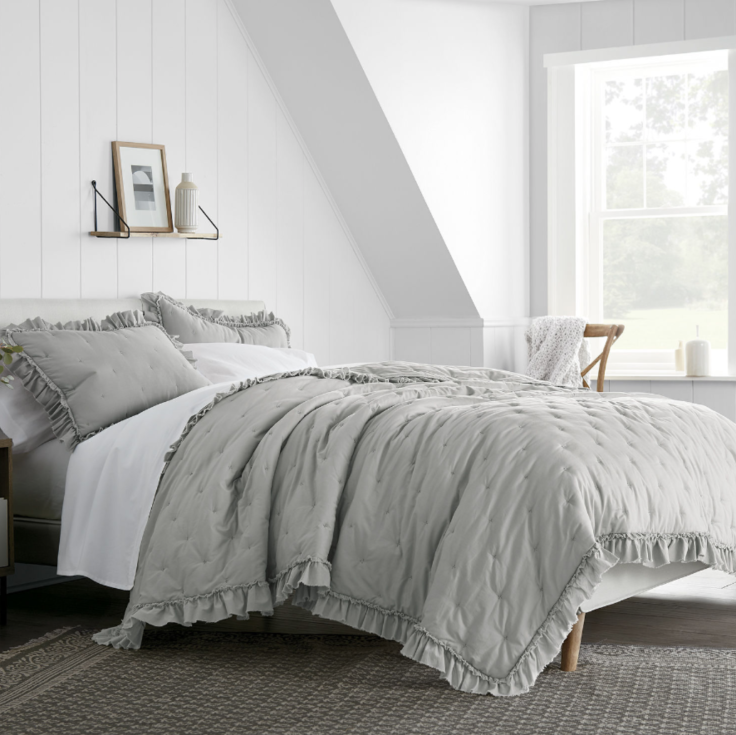 This fuss-free, cotton quilt gets softer with every wash and the ruffled trim detail adds a touch of charm.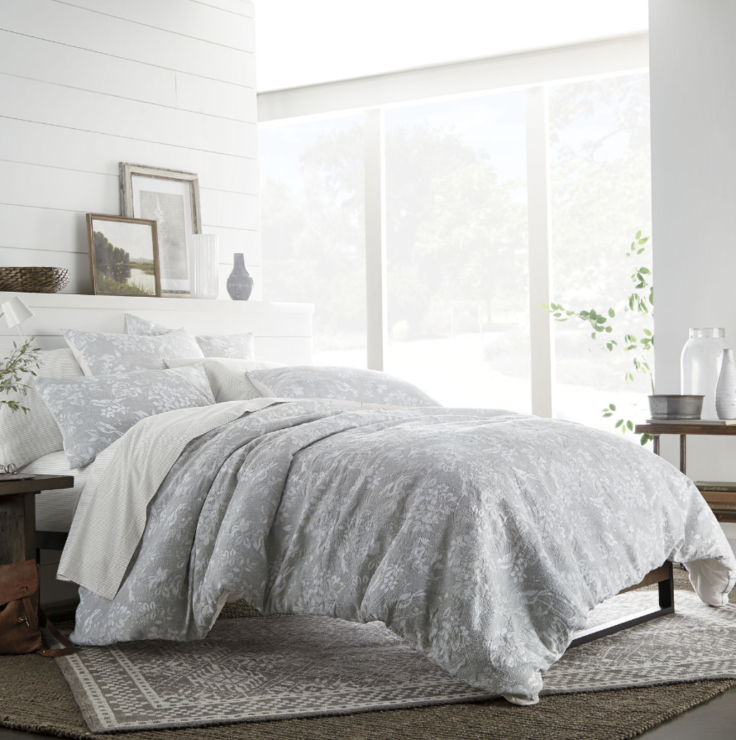 Printed matelassé comforter set invites you to unwind in a soft, floral masterpiece of casual comfort and style.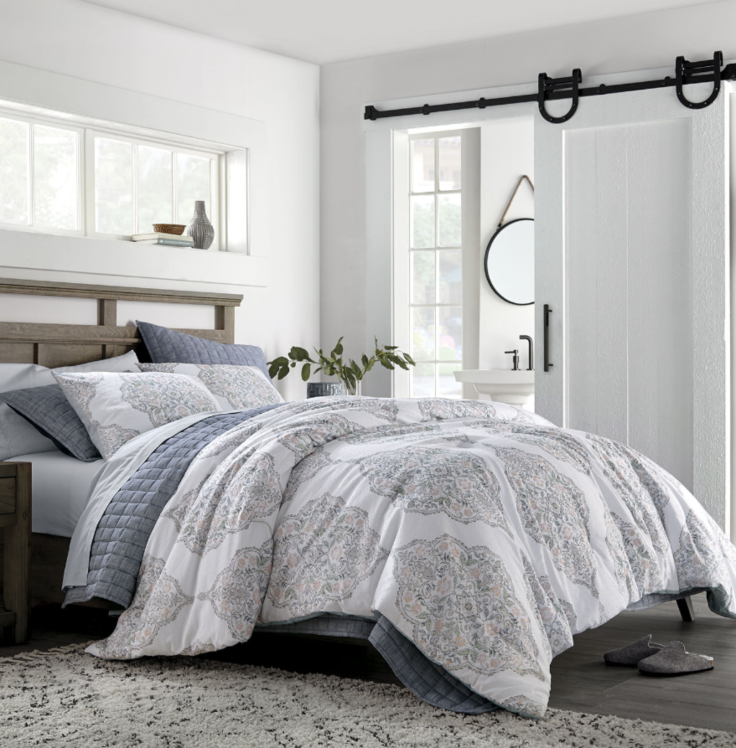 Celebrate the simple joys of everyday life with this timeless, medallion-print comforter set. Its ultra-soft, 100% cotton fibers inspire you to relax and let go.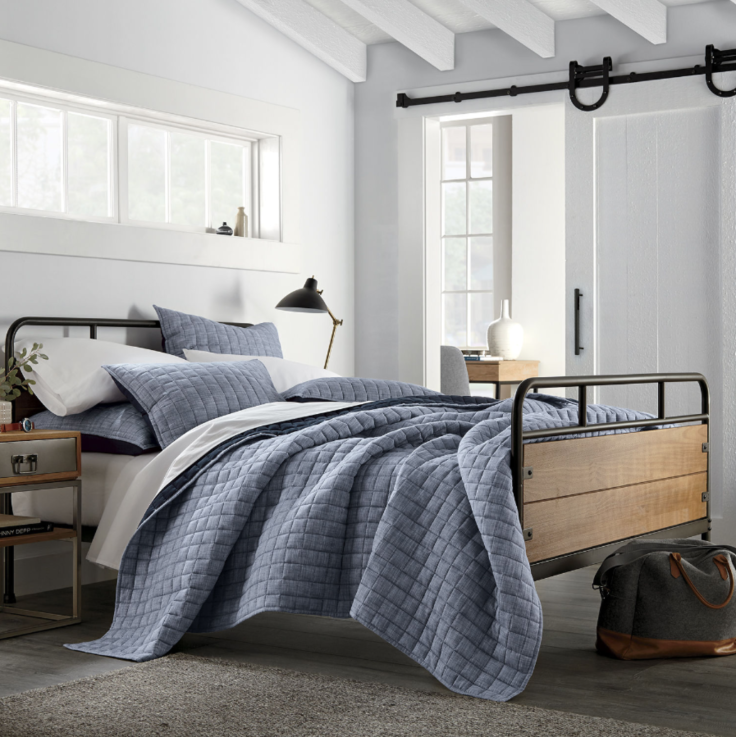 Super soft chambray quilt complements any décor with its soothing texture.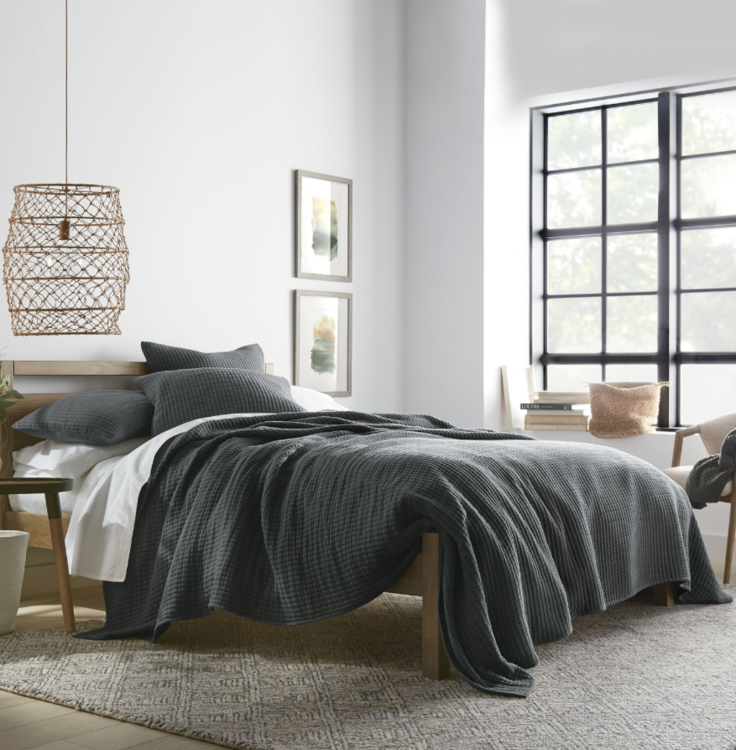 Ground a bold bedroom with this soft neutral quilt.
© 2023 Latin Times. All rights reserved. Do not reproduce without permission.