Tough times lie ahead of Brazilian President Jair Bolsonaro, who now faces a criminal complaint by an opposition senator Randolfe Rodrigues for alleged irregularities in COVID-19 vaccine supplies. In a recent video released by Rodrigues's office, it was revealed that the Senator urged the Supreme court to intervene and investigate the president on the grounds of "serious allegations" pertaining to a corruption scheme in the health ministry.
It is now believed that Brazil is likely to suspend the $324 million Indian Covid-19 vaccine contract that places Bolsonaro in a tough spot, health minister Marcelo Queiroga announced on Tuesday, as cited in The Guardian.
As suggested by recent reports, the complaint came through after a Senate commission reportedly probed the government's pandemic response last week. They uncovered explosive accusations pertaining to a suspected discrepancy in Brazil's $300 million deal for Covaxin (India-made vaccine) that Bolsonaro was aware of, but failed to intervene.
The investigation was reportedly launched in April, as reported by Al Jazeera to delve deeper into why the India contract in February—$320 million for 20 million doses for Bharat Biotech's vaccine—was accepted in haste with an intermediary for the company, more so after COVID-19 vaccine offers at a lower deal from vaccine giants like Pfizer were ignored. Some of the major loopholes spotted by the prosecutors were comparatively high prices, quick talks, and pending regulatory approvals in the contract.
The president's office is yet to respond to a request for comment on the controversy. Things were off to a rough start for Bolsonaro right from the onset of the pandemic as the president often downplayed the gravity of the outbreak, also dismissing it as a "little flu". The aftermath of his government being lax about a global health crisis, even so as the country recorded the second-highest number of fatalities in the world (513,000 COVID-19 related deaths)— as per John Hopkins tally— is sure to have political consequences on Bolsonaro's tenure. More so, because his leftist rival ex-President Luiz Inacio Lula da Silva enjoys far more popularity than himself, as evidenced by recent polls.
Despite the grim reality, Bolsonaro has failed to up the safety measures, outrightly rejecting nationwide restrictions and surging fatalities.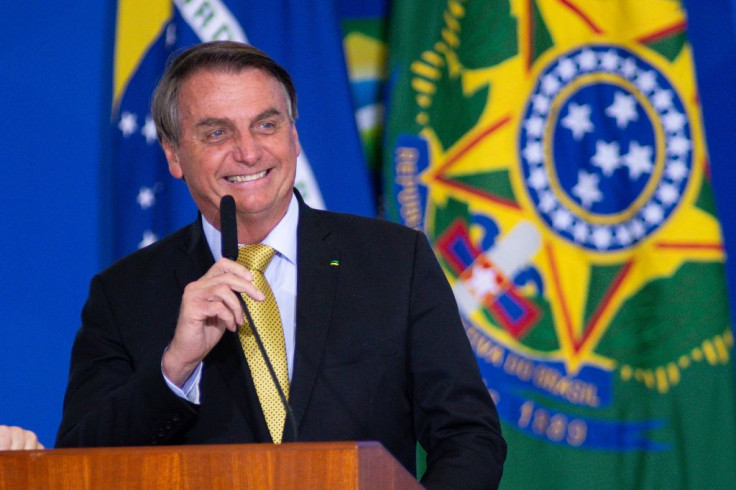 © 2023 Latin Times. All rights reserved. Do not reproduce without permission.