Jair Bolsonaro's eldest son has been charged with embezzlement, money laundering, and misappropriation of funds by prosecutors in Brazil. Rio de Janeiro prosecutors announced on Tuesday that charges had been filed against Flavio Bolsonaro, whose affairs have made headlines since the Brazilian president's inauguration in January 2019.
Rumors about the presidential son and his alleged involvement in a widespread criminal organization have been around since last year. Based on the accusations, Flavio Bolsonaro engaged in a widespread criminal practice in Brazilian politics called "rachadinha" during his term as congressman from 2004 to 2018.
Under rachadinha, corrupt politicians are believed to siphon off a lion's share of the publicly funded remunerations of their employees for personal gain. Flavio claimed the allegations were part of a plot against his father and described them as baseless. "This is nothing more than a macabre and ill-conceived tale," said his legal team.
Authorities said, however, that the charges against Flavio Bolsonaro were based on a testimony given by a former aide named Luiza Sousa Paes, who told the police she had to return more than 90 percent of her salary and had paid out about 160,000 reais to Flavio and his co-conspirators over a six-year period.
Jair Bolsonaro, who portrayed himself as an anti-corruption crusader, has yet to comment on the charges against his son. His reputation has crumbled since assuming the presidency due to suspicions over his eldest son and his two other politician sons, Carlos and Eduardo, who were also previously embroiled in controversy due to their alleged financial irregularities. Both of them denied the allegations.
Meanwhile, 16 others were charged alongside Flavio Bolsonaro on Tuesday. These include former police officer Fabricio Queiroz, who is also a longtime friend of Jair. He previously worked with Flavio and has established ties with Rio's underworld. Jair's wife, Michelle Bolsonaro, claimed earlier this year that she had received a series of mysterious payments from Queiroz.
Queiroz was under house arrest on the property of a lawyer representing Jair and Flavio Bolsonaro after being arrested in June.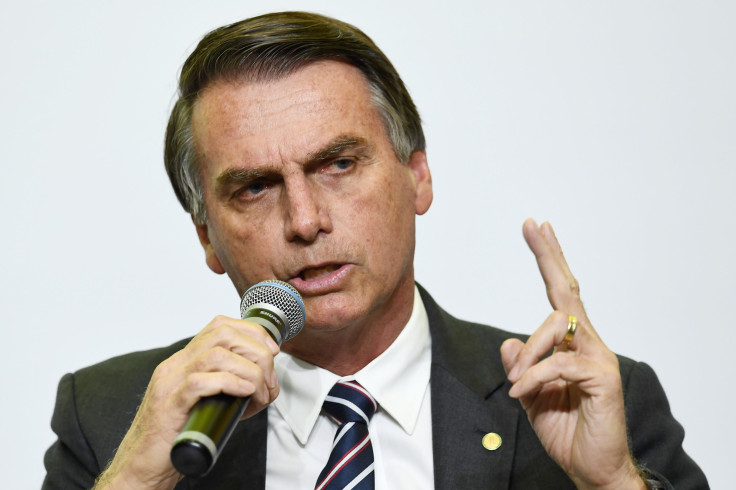 © 2023 Latin Times. All rights reserved. Do not reproduce without permission.