Brazilian President Jair Bolsonaro announced on Wednesday that his government has decided not to purchase the COVID-19 vaccine produced by the Chinese pharmaceutical company, Sinovac.
"The Brazilian people will not be anyone's guinea pig … That is why I have decided not to purchase this vaccine," Bolsonaro wrote on Facebook.
Bolsonaro has been under pressure from his supporters who have been demanding a ban on "Chinese dictatorship's vaccine," CoronaVac.
The shocking and unusual move came just a day after the Brazilian Health Minister Eduardo Pazuello announced a deal to purchase 46 million COVID-19 vaccine doses produced by the Chinese pharmaceutical firm. As per his plan announced on Monday, the country was planning to start administering vaccines from January 2021.
Bolsonaro has been in a tiff with China over the COVID-19 pandemic and vaccine development. He has completely disregarded the future of the Chinese coronavirus vaccine in Brazil and is rather trying to procure an alternative, including the vaccine candidate developed by Oxford University.
Sao Paulo Governor Joao Doria, on the other hand, has pushed a deal between Sinovac and Brazil's Butantan Institute to test the Chinese coronavirus vaccine and ultimately produce it in his state.
The decision did not go too well with Bolsonaro.
"This is a political game. Unfortunately, that's all this governor (Doria) knows how to do," Bolsonaro said during a media interview.
To his comment, Doria replied by saying that the number of doses for which the deal has been sealed will be produced locally in Brazil by the institute.
"The Butantan vaccine is Brazil's vaccine, for all Brazilians. We don't evaluate vaccines on political or ideological criteria," he said in a speech.
To clear the air, Pazuello said that there is only a "non-binding memorandum of understanding between the health ministry and the Butantan Institute" concerning the purchase of the COVID-19 vaccine.
Pazuello is the third health minister appointed in the Bolsonaro government during the time of the pandemic. The previous health minister left after a tiff with Bolsonaro over his support for the use of hydroxychloroquine to treat coronavirus patients, an anti-malarial drug that is scientifically proven to be ineffective against the novel coronavirus.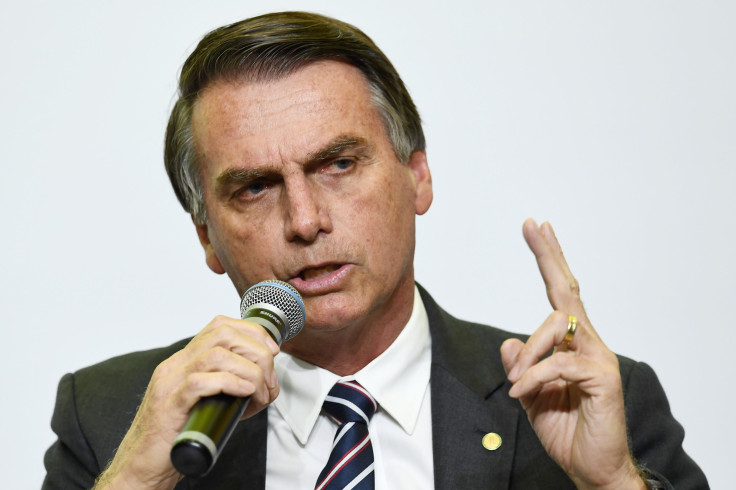 © 2023 Latin Times. All rights reserved. Do not reproduce without permission.