Brazilian president Jair Bolsonaro faced severe backlash from the country's former president Luiz Inácio Lula da Silva as the latter accused Jair Bolsonaro of turning the coronavirus pandemic into a "weapon of mass destruction."
A video manifesto that recently went viral shows the leftist leader condemning the Bolsonaro government's inept management of the crisis, which claimed over 127,000 lives.
"Yes, so many deaths could have been avoided," claimed the 74-year-old, who governed Brazil from 2003 until 2011. Lula is currently banned from contesting elections, as he lost his political rights in 2018 after being thrown behind bars for corruption charges.
"We are in the hands of a government that attaches no value to life and trivializes death. An insensitive, irresponsible, and incompetent government that flouted World Health Organization guidelines and turned the coronavirus into a weapon of mass destruction. The overwhelming majority of those killed by coronavirus are poor, black, vulnerable people who were abandoned by the state," he added.
In his 24-minute pronouncement, Lula implicitly revealed that he was plotting a comeback of sorts in the 2022 election -- which, in a way is likely, given how the judge Sergio Moro was made the justice minister after jailing Lula, just as Bolsonaro took office. Lula averred that he contemplated over the state of affairs in the country, and how there could still be room for him to bring forth a change to the grim realities of Brazilians.
"From the bottom of my heart, I tell you: I'm here. Let's rebuild Brazil together," said Lula, before concluding.
The video spread like wildfire with massive shares on social media. "In historic address, Lula puts himself at the disposal of the people to be president again." -- tweeted allies from his Workers' Party (PT). Lula's address however hit the spot, with several critics assessing that the video upped his eligibility for a re-run of sorts.
"He absolutely presented himself as [Bolsonaro's] chief opponent ... and I think there is now the expectation that somehow he will become eligible [for election] again," said Daniela Campello, a politics professor from the Getulio Vargas Foundation, reportedly citing Lula's address as "an unambiguous statement of his presidential aspirations.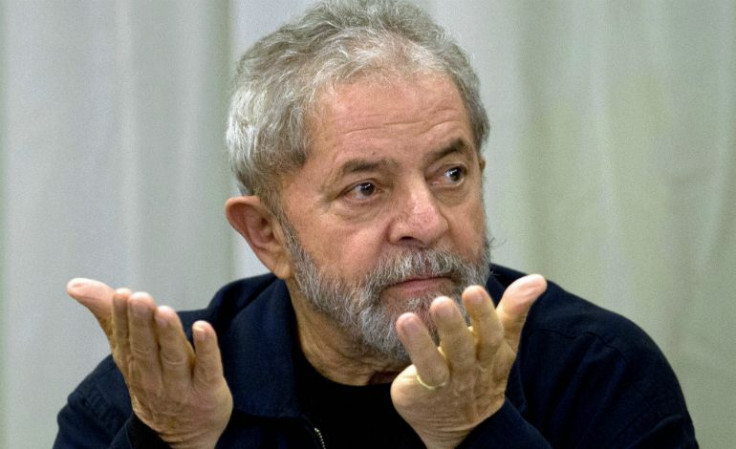 © 2023 Latin Times. All rights reserved. Do not reproduce without permission.