Brazilian president Jair Bolsonaro is likely to check-in again at a medical facility in September. This time around, to surgically remove kidney stones that have grown slightly larger than the size of a bean, as suggested by the president's surgeons.
"I felt a little pain, so I went for a check-up. But I'm fine. It's an age thing," said the 65-year-old president during a recent interview with CNN Brazil. Bolsonaro, who was tested positive for coronavirus in the past, had his tryst with several other medical issues this year.
In March, Bolsonaro underwent his fifth operation in the abdomen, which was the result of being stabbed in the stomach, during the 2018 presidential elections, barely a month before he took office. Bolsonaro alleged that this would possibly "be the last" time he underwent surgery for the persisting abdominal condition. Bolsonaro has undergone four surgeries in the past two years owing to the injury.
Bolsonaro and his government amassed severe backlash for downplaying the severity of the pandemic. Bolsonaro touched a raw nerve on multiple occasions when he passed inflammatory comments on the rising deaths in Brazil, which happens to be the second worst-hit country in the world by the pandemic. He attracted the wrath of health experts after following in on U.S. President Donald Trump's footsteps, as he aggressively propagated the benefits of the scientifically unbacked anti-malarial drug Hydroxychloroquine.
What's startling to note is that, despite having contracted the deadly virus that placed him in quarantine for nearly three weeks in July, Bolsonaro continued to brush aside the virus as "the little flu" and his ability to battle the disease owing to his "athletic past." Brazil has over 3.9 million cases and 121,000 deaths in the global health crisis.
Brazil, however, raised eyebrows after officials announced the reopening of the archipelago of Fernando de Noronha earlier this week. The authorities proposed a condition though: Only tourists who have previously contracted and recovered from the virus would be permitted.
The rule has sparked controversy, as it is yet to be scientifically proven that those who've been previously infected are completely immune to relapse.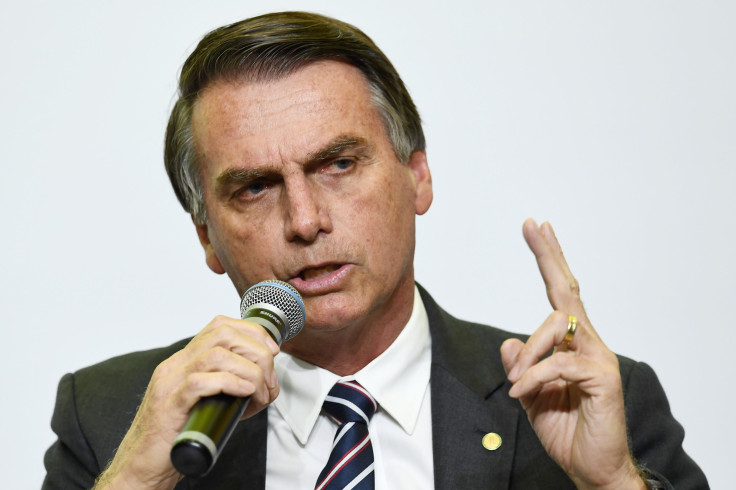 © 2023 Latin Times. All rights reserved. Do not reproduce without permission.