Melania Trump's trusted aide of 15 years is all set to lit gossip columns with the launch of her upcoming "explosive" memoir. The book is confirmed to be titled "Melania and Me" slated to be published on Sept. 1, and will trace Stephanie Winston Wolkoff's journey "navigating the White House and East Wing."
The book is likely to shed light on the long-standing intimate friendship shared between Melania and the author from their time in New York to Winston Wolkoff's role as a trusted advisor and the untimely departure of her from her duties as the two went on different paths in 2017.
But that's not all. Winston Wolkoff's anticipated read will drop uncomfortable truths surrounding Melania's icy equation with step-daughter, Ivanka Trump. Despite the White House having refuted instances of rivalry between the two women, Winston Wolkoff's book reveals that the thick friends once conjured up an"Operations Block Ivanka" in their efforts to keep Ivanka away from the best photo ops during the Inauguration Day in 2016 and the like.
Melania's spokesperson has however always maintained that "Ivanka and Mrs. Trump have always shared a close relationship, and that continues today," despite sources close to the two have often stated to a media outlet that it is no longer a secret that the First Lady barely gets along with Trump's three older kids.
Stephanie Winston Wolkoff has always been a popular name in the U.S. high profile fraternity. But, she soon graduated to the First Lady's clique after getting appointed as an unpaid advisor to Melania on her political portfolio, shortly after Trump took office after the 2016 election.
But, things took an untoward turn in February 2018, when allegations surfaced and indicated that Winston Wolkoff's firm had received payments totaling up to $26 million after she helmed organizing duties for Trump's lavish inauguration ceremony in 2017. Winston Wolkoff, in her defense, claimed that the firm had regained a total of $1.62 million which was duly divided among the staff. Winston Wolkoff refuted firing claims, but maintained that she "was thrown under the bus."
As per the description offered by Google Books, the book offers "a revealing and explosive portrayal of Stephanie Winston Wolkoff's 15-year friendship with Melania Trump and observations of the most chaotic White House in history."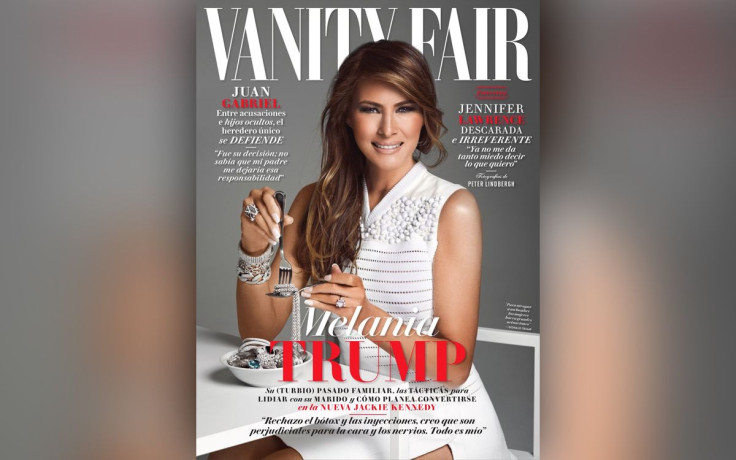 © 2023 Latin Times. All rights reserved. Do not reproduce without permission.