Ten fresh arrests were made off the southern province of Guangdong, near Hong Kong, on Sunday. Chinese officials detained a group of people, including Hong Kong activist Andy Li, after intercepting a boat that was allegedly trying to reach Taiwan in pursuit of political asylum. Li was identified by the Hong Kong media after being arrested for breaching a sweeping national security law by Beijing on June 30.
While a further probe is underway, there is ambiguity pertaining to what charges would be levied against those currently in custody. The Guangdong Coast Guard is yet to divulge much about the detainees in question. Chris Tang, the Chinese-ruled city's police chief, said at a press conference that while he was informed of the boat interceptions, he was oblivious to the arrests made, as he had not received any information about the incident from mainland authorities.
The past couple of weeks witnessed scores of arrests being made in Hong Kong under a controversial national security law passed by China in June. The new security legislation, that amassed public outrage in Hong Kong, imposes severe penalties on what Beijing broadly defines as "subversion, secession, terrorism, and collusion with foreign forces with up to life in prison."
In Taipei, the China-policy making Mainland Affairs Council did not confirm the media report either but maintained that those who enter Taiwan through illegal means have faced criminal charges. But the Council reportedly suggested that the government's pledges offer "humanitarian assistance" to Hong Kong protesters.
The Hong Kong government, police, and security bureau are yet to respond to a request for comment. Speculations ran amok ever since the news of the arrests made the rounds on social media. In July, Taiwan opened an office to allow people in Hong Kong to emigrate to the island. The office received more than 1,000 inquiries in the first month of its opening alone.
Taiwan has been operating independently, as a self-ruled island, since 1950. But, China perceived Taiwan as a "rebel province that must be reunited with the mainland -- by force if necessary."
The (political) tug of war has resulted in long-standing acrimony, with Taiwan's President Tsai Ing-wen alleging that China, has on multiple occasions, attempted to use coercive tactics in order to push the island to accept Chinese sovereignty.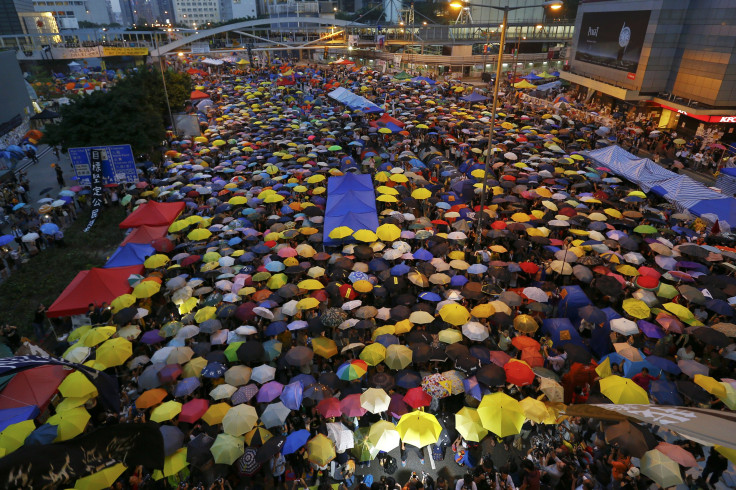 © 2023 Latin Times. All rights reserved. Do not reproduce without permission.