Things continue to look grim for the United States, after having logged in one million fresh COVID-19 cases in less than a month. The statistics released by John Hopkins University indicates that the U.S. remains to be the hardest-hit country in the world by the pandemic, crossing six million cases so far. The country's numbers account for nearly a quarter of global coronavirus infections.
While the daily number of cases has been on the steady decline, the national average indicates huge disparities in the spike in infections across the country. States like Iowa, North Dakota, South Dakota and Minnesota have reportedly logged in one-day increases in the cases, while Montana and Idaho are now witnessing record numbers of currently hospitalized COVID-19 patients.
Despite the current data depicting a precarious scenario, President Trump has reiterated that the reality will soon change for the U.S., promising that a vaccine is sure to come through this year. The State University of New York Campus in Oneonta in upstate New York that reopened in the fall, saw an abrupt closure after 100 were tested positive.
The viral spread has been appalling since the end of July. As the country touched the five million mark on Aug. 9 in the cases tested positive, merely 17 days after it touched four million.
The pandemic has brought the world economy to its knees and has allegedly adversely affected Trump's re-election bid, as the president seeks a second term in the November presidential elections. The Trump administration has also amassed widespread criticism in the past for the mismanagement of the viral outbreak and deflecting blame on China for its own shortcomings.
Not too long ago, Trump evoked widespread concerns among health experts after propagating the benefits of the scientifically unbacked anti-malarial drug, Hydroxychloroquine.
The global health crisis has crossed over 25 million cases globally. Besides the United States, India seems to be on a red alert too, as the Asian country witnessed an all-time spike -- 78,761 cases on Sunday alone.
The United States currently stands on a volatile socio-political landscape after the Wisconsin shooting of an unarmed black man Jacob Blake. The incident sparked public outrage and racial protests against police brutality against individuals of color.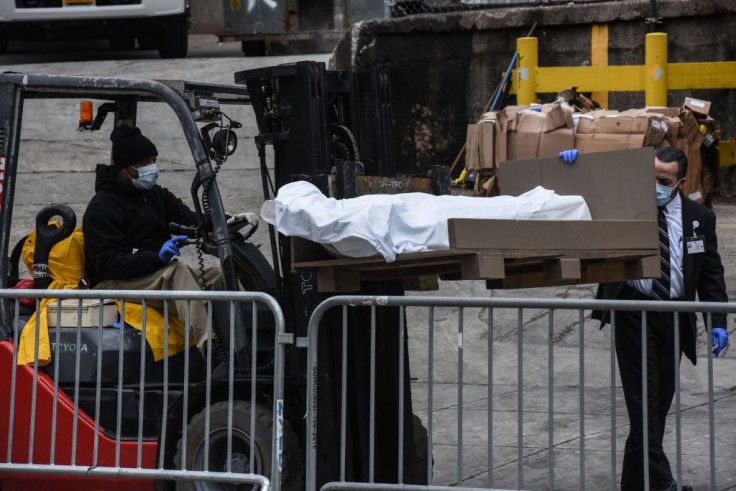 © 2023 Latin Times. All rights reserved. Do not reproduce without permission.