Joseph R. Biden Jr. attributed the disorder across the United States to Donald Trump's poor leadership. On Monday, the former vice president asserted in his speech that it was Trump who had made the United States unsafe through his erratic governing style.
"Does anyone believe there will be less violence in America if Donald Trump is reelected?" said Biden. "We need justice in America. We need safety in America. We're facing multiple crises—crises that, under Donald Trump, have kept multiplying," he added.
Biden's attack against Trump came after a week of enduring Republican attacks. In his public address on Monday, Trump launched attacks against Democrats and Biden but declined to comment on his supporters' use of paintballs and pepper spray against the protesters in Portland, Oregon.
"For months, Joe Biden has repeated the monster lie that this is a peaceful protest," he said, adding that Biden was blaming the law enforcement for the eruption of violence in Portland.
Democrats said much of the Republican argument against Biden was rooted in false claims about his views on law and order. In recent days, they urged Biden to be more public in laying out his views about important issues to clarify his positions and prevent the Republicans from distorting his record on crime and policing.
"I'm worried because I think Donald Trump cannot win the election based on what he has done as president," said former Pennsylvania governor Ed Rendell. "So therefore, he has to find some way to make his opposition the issue," he added.
In an effort to rebut Trump's false claims about him, Biden condemned on Monday the violence that had erupted in the U.S. amid the largely peaceful protests over racial injustice in the country, noting that all the chaos happening today happened on Trump's watch. He also called out Trump for making things worse by fueling division amid the national uproar over police brutality and racism.
Biden also disputed Trump's earlier claims that he was tolerant of anarchists, thugs, and agitators and that he would tolerate lawlessness when he takes over the U.S. government. "Ask yourself: Do I look like a radical socialist with a soft spot for rioters?" said Biden.
"Really? I want a safe America. Safe from COVID, safe from crime and looting, safe from radically motivated violence, safe from bad cops. Let me be crystal clear: Safe from four more years of Donald Trump," he added, saying that the president's failure to call on his own supporters to stop acting like an armed militia only shows how weak he is as a leader.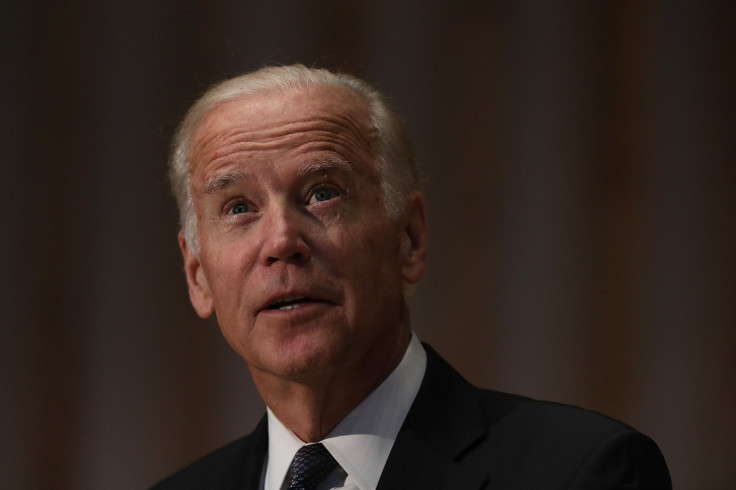 © 2023 Latin Times. All rights reserved. Do not reproduce without permission.