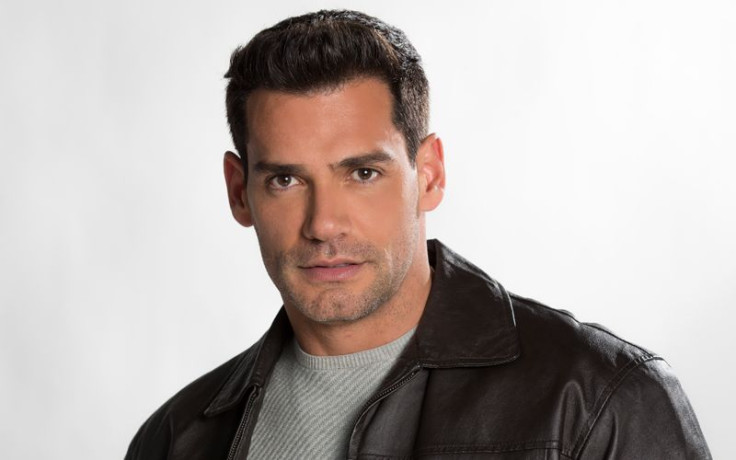 Cristián De La Fuente will be missing out on "Sueño De Amor" this week as he has just been diagnosed with influenza. The telenovela star has been ordered to stay home and allow time to heal and production will have to go on without him according to Televisa. "The production of the telenovela 'Sueño De Amor' informed that for medical reasons, Cristián De La Fuente will be temporarily absent from tapings of this melodrama," the official statement reads. "Cristián De La Fuente was diagnosed with influenza type B and for this reason, since yesterday March 30 he will have to rest."
The statement continued: "The 'Sueño De Amor' lead present for his production call this week, but since Tuesday afternoon, it was confirmed the influenza type B diagnosis and the doctor ordered for him to rest for 5 days. The actor will resume activities next Monday, April 4." Seems to be that De La Fuente just needs to relax and take care of himself. Staying home will help as he will not put the other actors at risk of catching the virus. It was a good call that Cristián rest for the remainder of the week and allow his immune system to attack the virus so it doesn't continue replicating outside.
"Sueño De Amor" airs on Univision weeknights at 8pm/7c. Cristián De La Fuente plays the role of Ricardo who is described as a handsome, honest, and fun man. Ricardo is a family man who has two children, Rodrigo and Selene. Although he is married, he is seen as a 'single' parent since his marriage with Tracy is in a crisis. His greatest love is Esperanza, the woman with whom he was about to marry once and was compelled to leave when his father's disease forced him to move to the USA. Also starring in "Sueño De Amor" are Betty Monroe, Julián Gil, Sabine Moussier, Carmen Salinas and many more.
© 2023 Latin Times. All rights reserved. Do not reproduce without permission.