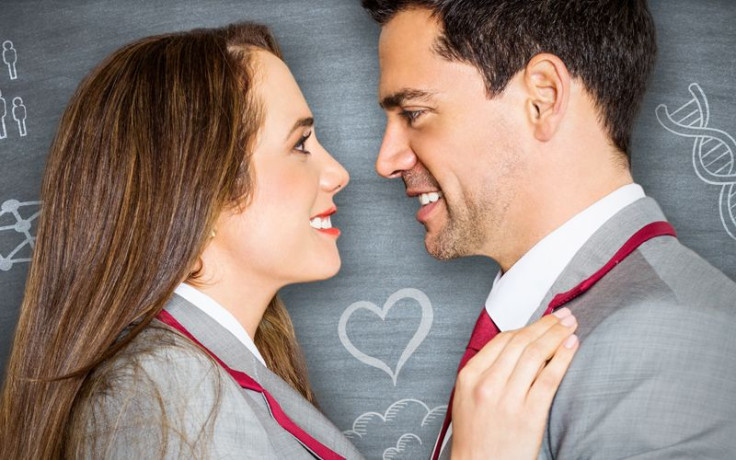 We are all sad that "Antes Muerta Que Lichita" is ending on Univision, but not all is lost because "Sueño De Amor" is taking its place. The new telenovela starring Cristián De La Fuente and Betty Monroe looks just as fun and has already sparked our interest. This new production comes from the same team of "Mi Corazón Es Tuyo," "Porque El Amor Manda" and "Una Familia Con Suerte," so we know it will be very family friendly and have topical themes that everyone can relate to. Televisa has also promoted this new telenovela as an original, which is not something we get more often. We like the idea that it's a never-before-seen story, that way we are truly surprised and don't get bored. "Sueño De Amor" premieres Tuesday, March 8 at 8pm/7c on Univision. Read the official synopsis down below and tell us what you think!
SYNOPSIS: Esperanza and Ricardo are in love... however, it has been 20 years since they saw each other for the last time. Now that destiny has crossed their paths again, they will fight against everything not only to be together, but also to build a modern family: one of those in which each spouse's children mingle and love each other as true siblings. Esperanza Guerrero is a teacher who works in two schools in order to provide for her two children: Pedro and Patricia.
Ricardo Alegría, licensed as teacher, is an Interpol agent living in the United States. He is married to Tracy, a woman who doesn't love him, and they have two children: Selena and Rodrigo. Ricardo is chasing an elusive jewelry thief called 'La Sombra' ('The Shadow', who also dared to hurt Rodrigo), and to catch him, he is compelled to return to Mexico and impersonate the teacher of the criminal's son… ironically, despite being an excellent agent capable of beating all kinds of criminals, when it comes to controlling a group of mischievous kids, he finds in them the rivals that make his life miserable.
Unexpectedly, he meets again with the love of his life there. And in a flash, Esperanza and Ricardo realize they are still in love. This is how their fortune begins… and also their misfortune, since they must face Ernesto (Patricia's father) and Tracy, who will try to prevent them from being happy together. Love is the center of this story that also remarks the importance of acceptance and promotes happiness, because the dreams to be fulfilled are the driving force that makes us live.
© 2023 Latin Times. All rights reserved. Do not reproduce without permission.