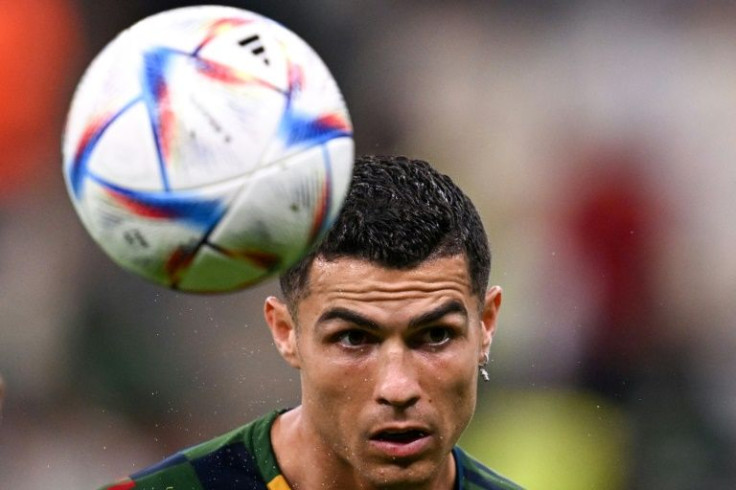 Cristiano Ronaldo and Georgina Rodriguez are set to break Saudi Arabian laws by living together in the country.
Cristiano Ronaldo, the 37-year-old striker, has moved to Saudi Arabia with his partner Georgina Rodriguez and their five children after signing a two-and-a-half-year contract worth $210 million (£177 million) per year at a Saudi Arabian football club Al-Nassr. Ronaldo completed his blockbuster transfer to Al-Nassr earlier this week.
It is illegal to live under the same roof in Saudi Arabia without being married to each other. Since Ronaldo and Rodriguez are not yet married, they will be breaking the law by living together in the country, Daily Express reported.
Even though Ronaldo was unveiled on Tuesday, Jan. 3, he could not make a start to his new chapter in the Middle East. He will have to wait to make his Al-Nassr debut due to FIFA rules over punishment for his actions at Manchester United. He has been served a two-match ban for smashing a phone out of an Everton fan's hand after United's defeat at Goodison Park last season. He'll miss games against Al-Ta'ee and Al-Shabab.
The English FA had charged him with improper and violent conduct and handed him a $59,567 (£50,000) fine and a two-game suspension.
"Although the laws still prohibit cohabitation without a marriage contract, the authorities have begun to turn a blind eye and do not persecute anyone. Of course, these laws are used when there is a problem or a crime," a Saudi lawyer said.
"The Saudi Arabian authorities, today, do not interfere in this matter [in the case of foreigners], but the law continues to prohibit cohabitation outside of marriage," a second lawyer backed up that view.
Ronaldo met Rodriguez, a 28-year-old Spanish-Argentine model, during his Real Madrid days. Ronaldo recently admitted that he wants to make her his wife, SPORTbible reported.
While Speaking with Piers Morgan in his bombshell TalkTV interview, he said: "I'm not thinking now about that, but I can see in the future I think I deserve, she deserves.
"But it's something that's not coming now in my plans, but in the future, yes, I want."
© 2023 Latin Times. All rights reserved. Do not reproduce without permission.