Five-time Ballon d'Or winner Cristiano Ronaldo finally broke his silence and took to social media to lash out at all the "lies" surrounding his future at Old Trafford in the next season.
The 37-year-old Portuguese striker returned to Carrington training ground on Tuesday for crunch talks with new manager Erik ten Hag. According to reports, Ronaldo had reiterated his plan to leave Manchester United in this current transfer window.
An Instagram post claiming that Sir Alex Ferguson participated in the latest meeting and has firmly blocked Ronaldo's exit seemingly caught the attention of the former Juventus star. The post read, "Jorge Mendes told Manchester United that Cristiano Ronaldo is adamant about leaving, but Mendes left negotiations less than positive that Ronaldo would get his move. Sir Alex Ferguson has intervened. United insist Ronaldo is not for sale."
Ronaldo slammed the "lies" related to his transfer reports. In his first public response about his transfer rumors, he replied to the post by saying, "Impossible not to talk about me for one day," he wrote. "Otherwise the press makes no money. You know that if you don't lie you can't get people's attention. Keep going like that and one day you'll get some news right." Also, according to 90min sources, the legendary former boss was not present during the discussion.
Ronaldo previously announced his plan to join a club competing in the Champions League the upcoming season. He was then absent from United's pre-season tour in Thailand and Australia due to family reasons; he was allowed to take leaves due to family reasons. The legendary forward, who has one year left on his contract, has been linked to several top-profile European clubs, including Atletico Madrid, Chelsea and Bayern Munich.
However, United are yet to receive an offer for Ronaldo, with Bayern Munich and Atletico Madrid ruling themselves out of the options. While Chelsea have appeared to distance themselves from a move for CR7 as manager Thomas Tuchel is unconvinced about his tactical fit.
Ronaldo also hit out in the comments section of another post regarding the ongoing protest from Atletico Madrid fans against his potential transfer. Some supporters recently held up a banner that read "CR7 NOT WELCOME," to which Ronaldo responded with four laughing emojis.
United have made it clear to Ronaldo that they have no interest in selling him this summer, with new manager Ten Hag admitting that he wants Ronaldo to be part of his squad for the upcoming campaign.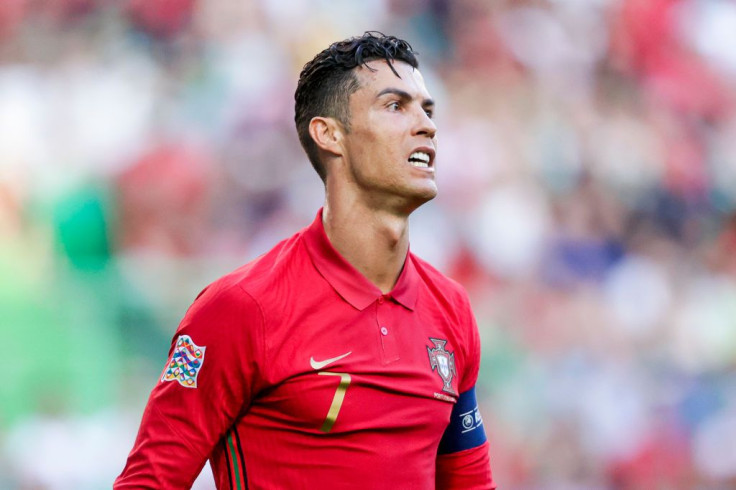 © 2023 Latin Times. All rights reserved. Do not reproduce without permission.