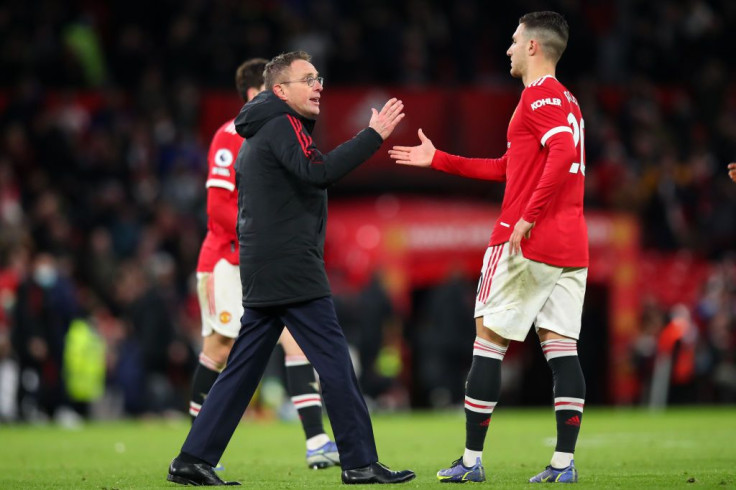 Manchester United striker Cristiano Ronaldo should continue expressing his frustration at Old Trafford, said interim boss Ralf Rangnick, during a news conference Friday.
"If it is necessary to speak in a very direct manner to the boys it helps a lot, even in the locker room. If Cristiano for example or any of the other players address that to the players directly on the pitch or in the dressing room they are more than welcome to do that," Rangnick added.
On Thursday, Ronaldo recently told Sky Sports how the team should focus on winning, stating that he had not returned to Old Trafford "to be in sixth place, seventh place, or fifth place" of the Premier League. The Portuguese footballer's opinions regarding the Man Utd's situation have led to supporters demanding that he take over the club captain position from Harry Maguire.
"Right now I don't see a reason to do that because Harry has been the captain so far and as long as Harry is playing he will be the captain and if he's not playing then someone else will have to be the captain," Rangnick said. Though he made it clear that he has no plans to change the captain position, he still gave Ronaldo a go ahead to speak out more often. Meanwhile, Maguire returned from injury to battle against Aston Villa at Villa Park Saturday.
The interim boss is still deciding whether or not to keep faith with Marcus Rashford after he displayed a disappointing performance in the 1-0 win over Villa in the FA Cup third round Monday. "I think in the first 20 minutes against Villa he was good, he was on fire, he was emotionally involved but then after the first 30 minutes he got worse and he didn't play on the same kind of energetic level he did in the first half an hour," Rangnick continued.
Meanwhile, Ronaldo missed Man Utd's 2-2 draw at Aston Villa due to a thigh injury. He chose to spend his Sunday enjoying time in his pool. The footballer set temperatures soaring flaunting a pair of his own tiny swimming trunks, seemingly happy as he uploaded a photo of him on Instagram, with a caption "relaxing."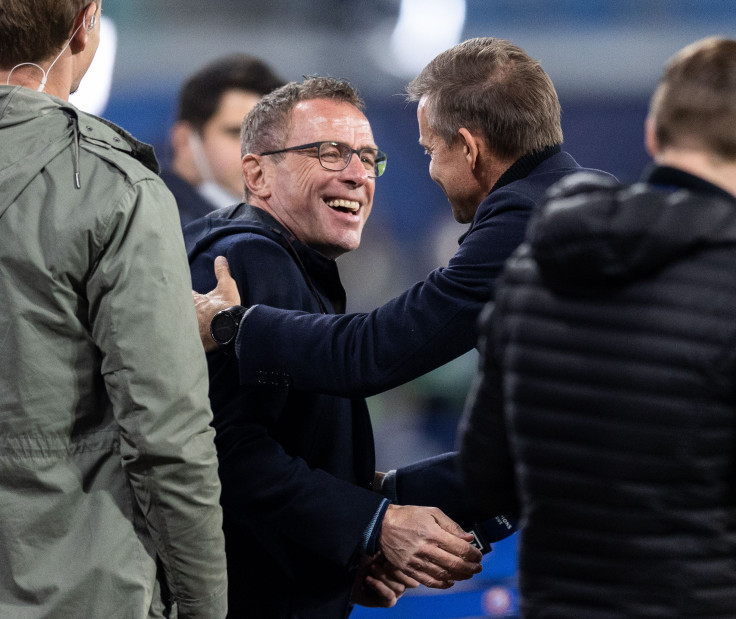 © 2023 Latin Times. All rights reserved. Do not reproduce without permission.