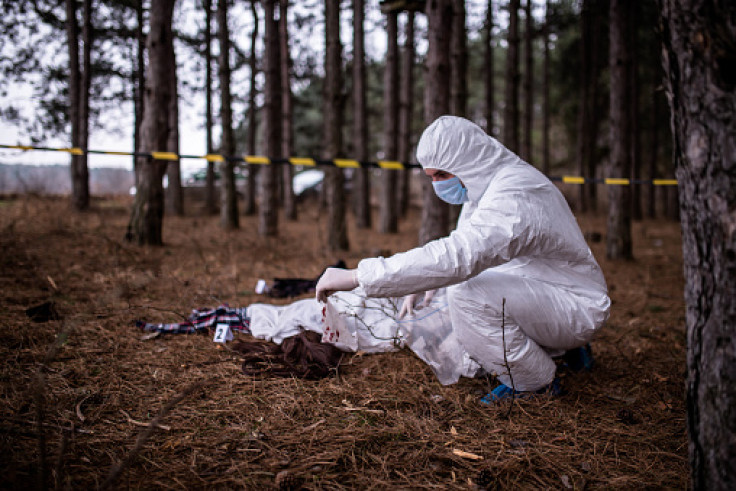 For over a decade, Suffolk County cops disregarded a crucial tip in the Gilgo Beach murders case, which included a general description of the suspect and the make and model of his car.
Despite having this information, the authorities failed to take action for 13 years.
It wasn't until a new task force reexamined the evidence and re-interviewed a pimp linked to one of the victims, Amber Lynn Costello, that the clues pointed to Rex Heuermann, a 59-year-old architect who is now facing three counts of murder.
The pivotal tip provided by the pimp described the killer as a bulky "ogre," last seen with the victim in a distinctive Chevrolet Avalanche.
The case began to make progress only when ex-NYPD Chief Rodney Harrison took over as Suffolk County police commissioner last year and decided to reopen the investigation, leading to crucial connections being made.
In March 2022, a newly established task force investigating the murders had Rex Heuermann as their prime suspect.
In March 2022, a newly established task force investigating the murders had Rex Heuermann as their prime suspect.
Rex Heuermann, a married father of two residing in Massapequa Park and operating an office in Midtown Manhattan, closely matches the "ogre" description provided by the pimp.
Standing at 6 feet 6 inches and weighing approximately 270 pounds, he bears a striking resemblance to the description.
Heuermann was apprehended last week outside his Fifth Avenue offices and now faces three counts of murder in connection with the deaths of three women - Amber Lynn Costello (27), Melissa Barthelemy (24), and Megan Waterman (22).
Heuermann is also the primary suspect in the murder of another woman, Maureen Brainard-Barnes, 25, making the victims collectively known as the "Gilgo Four."
During Heuermann's arraignment on Friday, prosecutors revealed that he had solicited escorts through platforms like Craigslist and other websites, New York Post reported.
He occasionally used unregistered "burner" phones to contact his victims, which he later discarded.
During the arraignment, Suffolk County District Attorney Ray Tierney disclosed that after Heuermann's arrest, law enforcement discovered a significant amount of "torture porn" and disturbing content depicting women being abused, raped, and even killed in his possession.
© 2023 Latin Times. All rights reserved. Do not reproduce without permission.